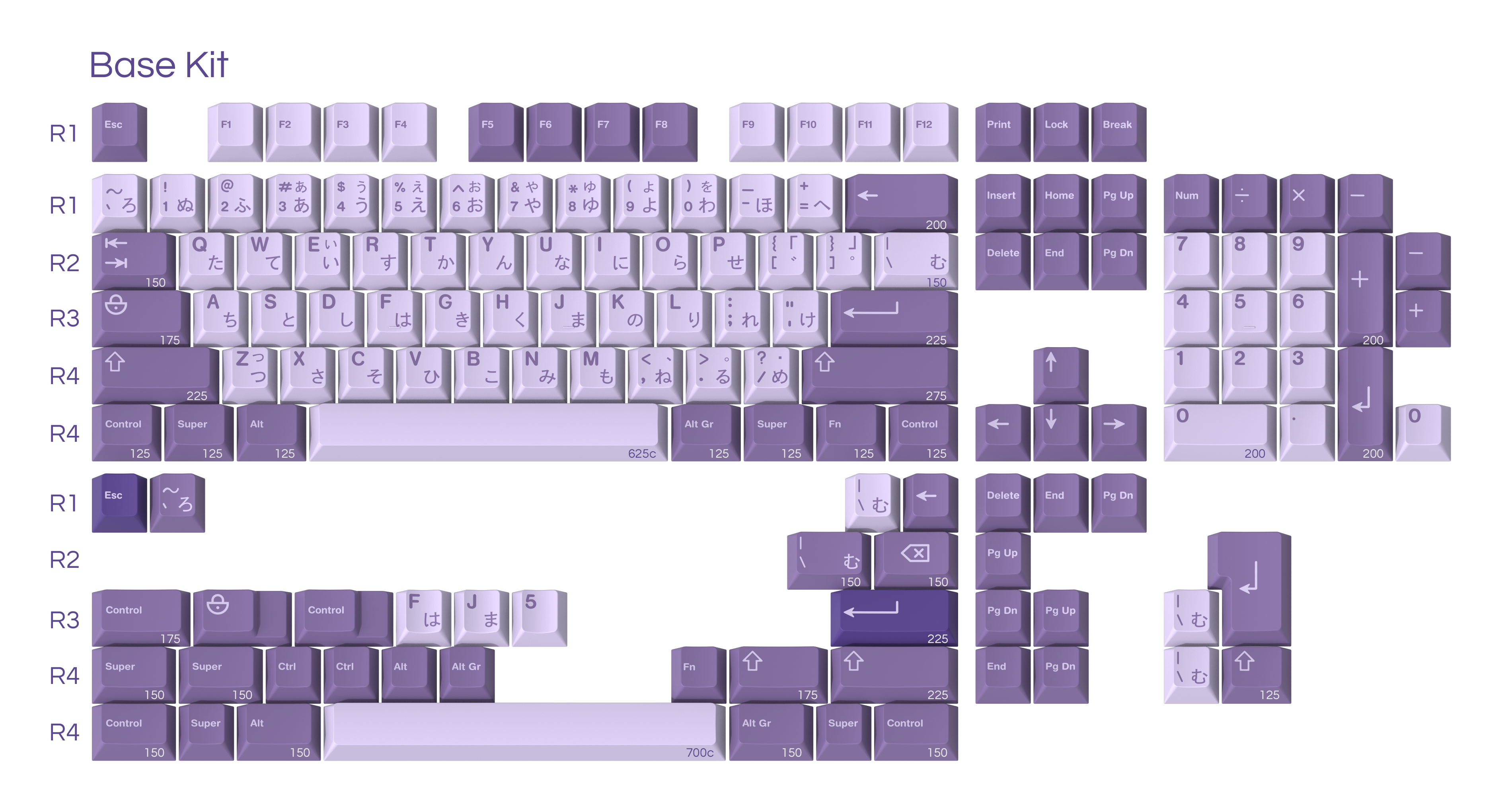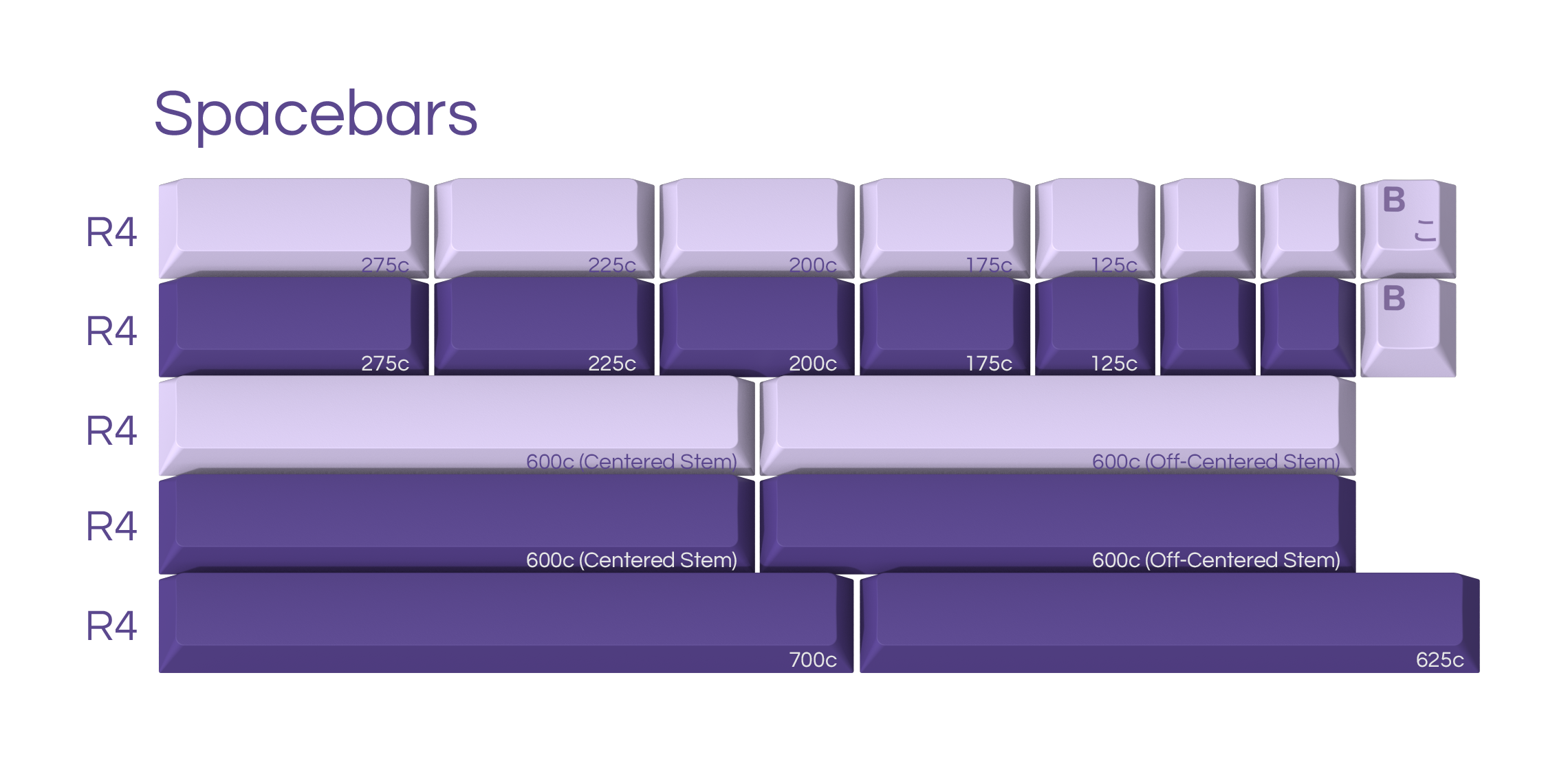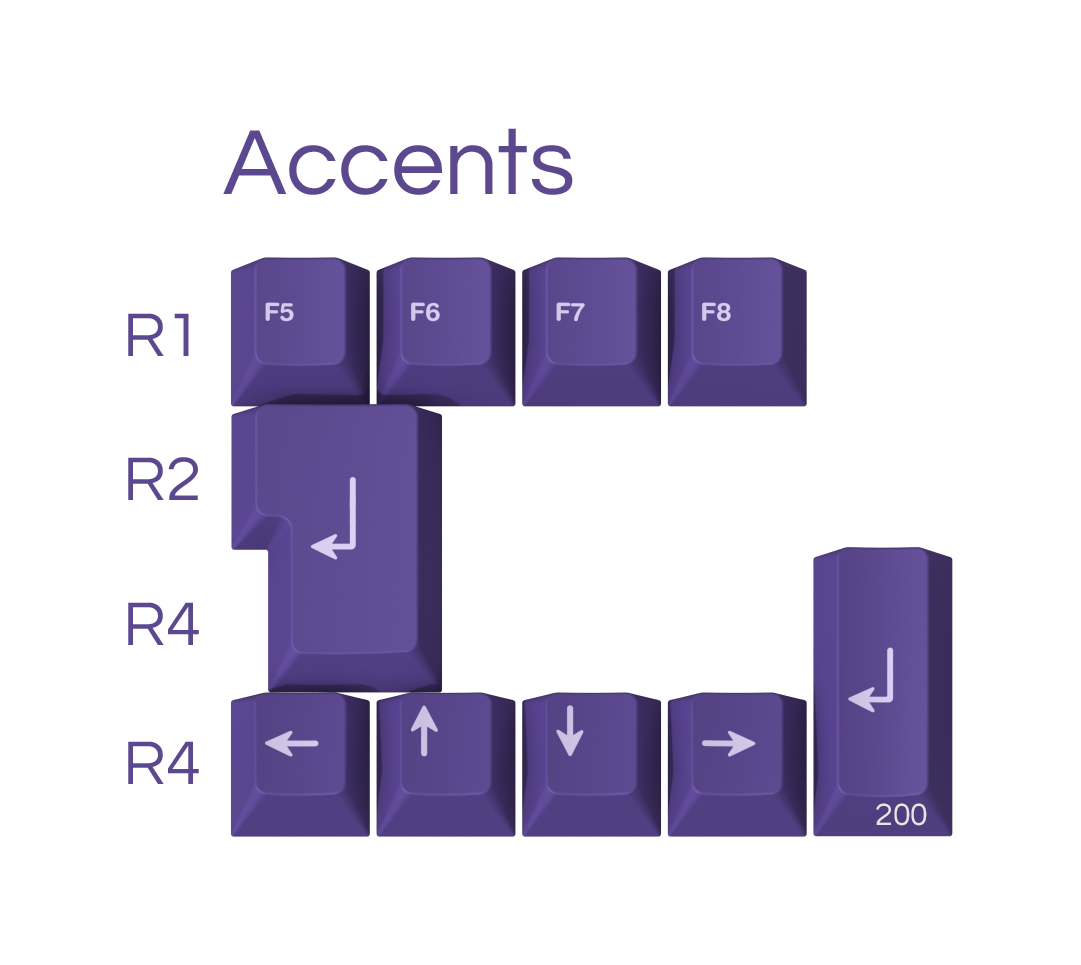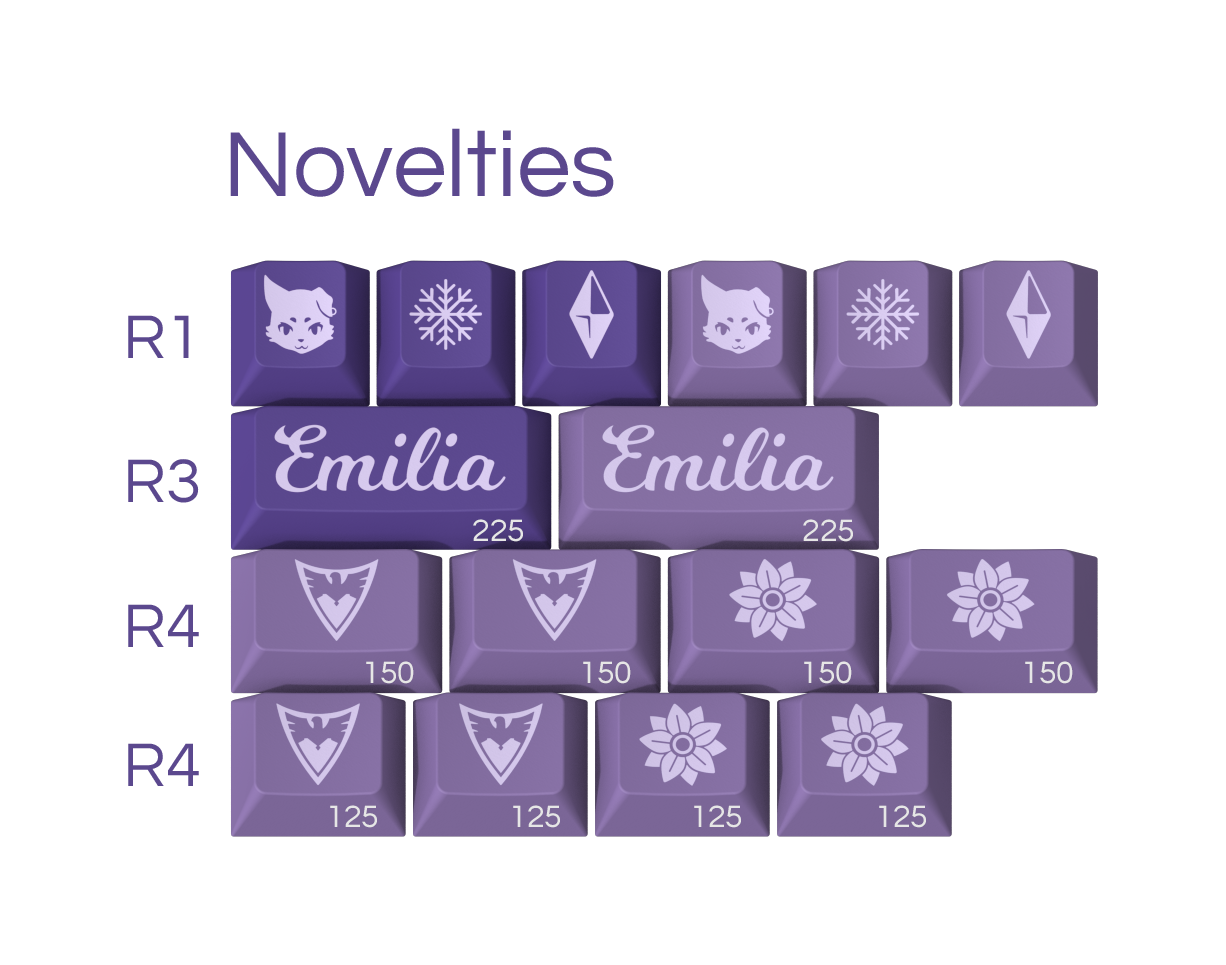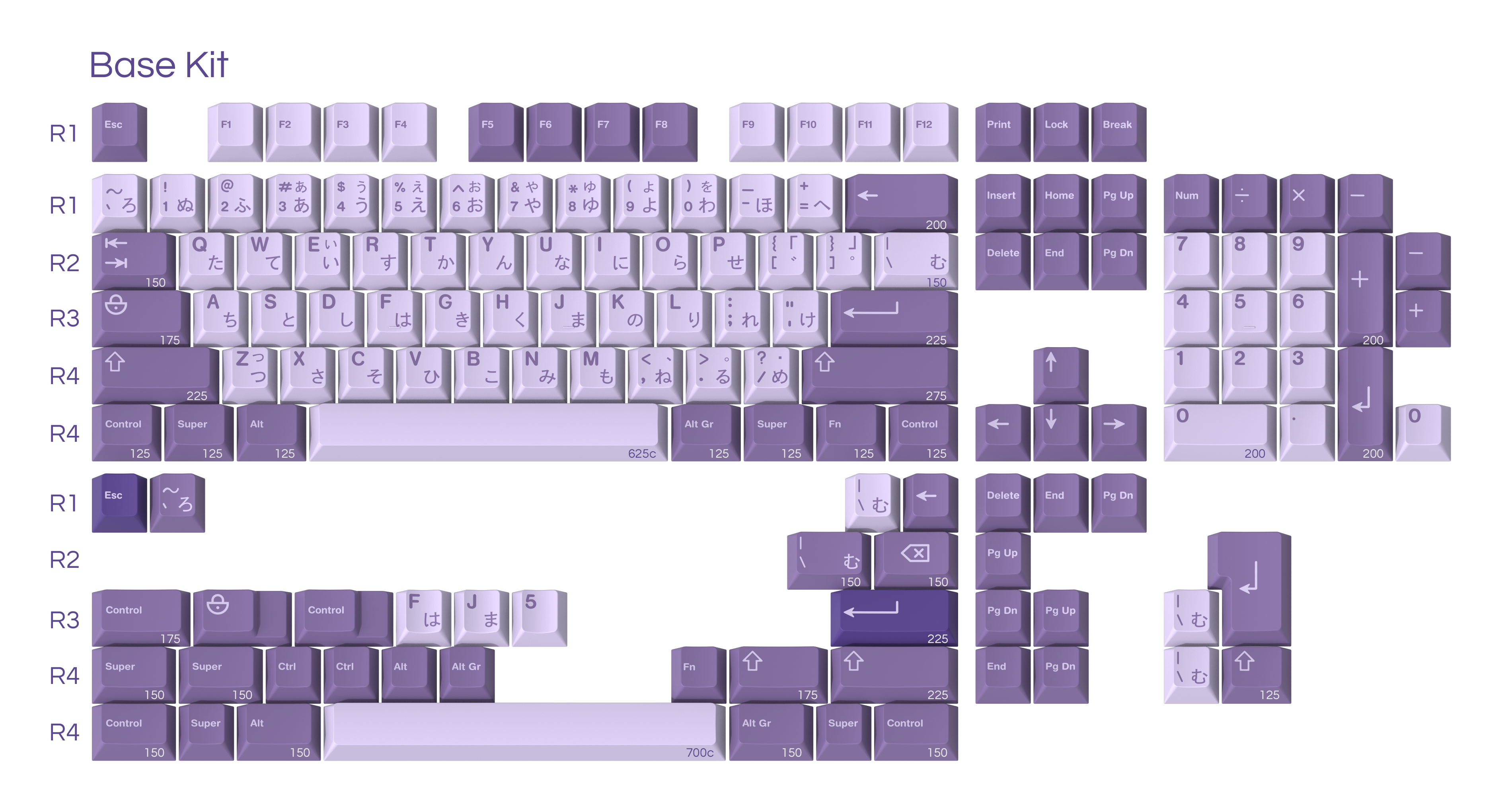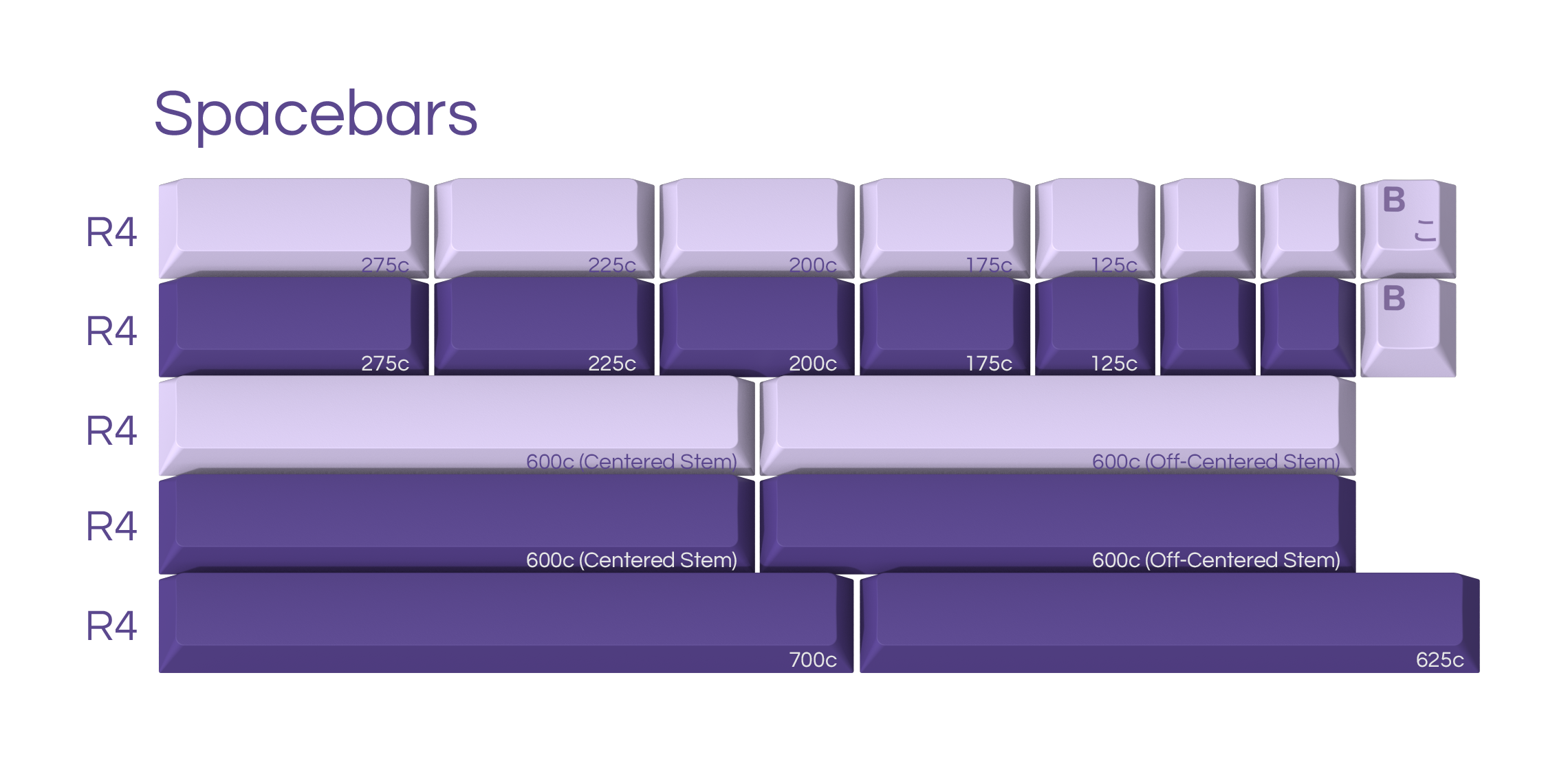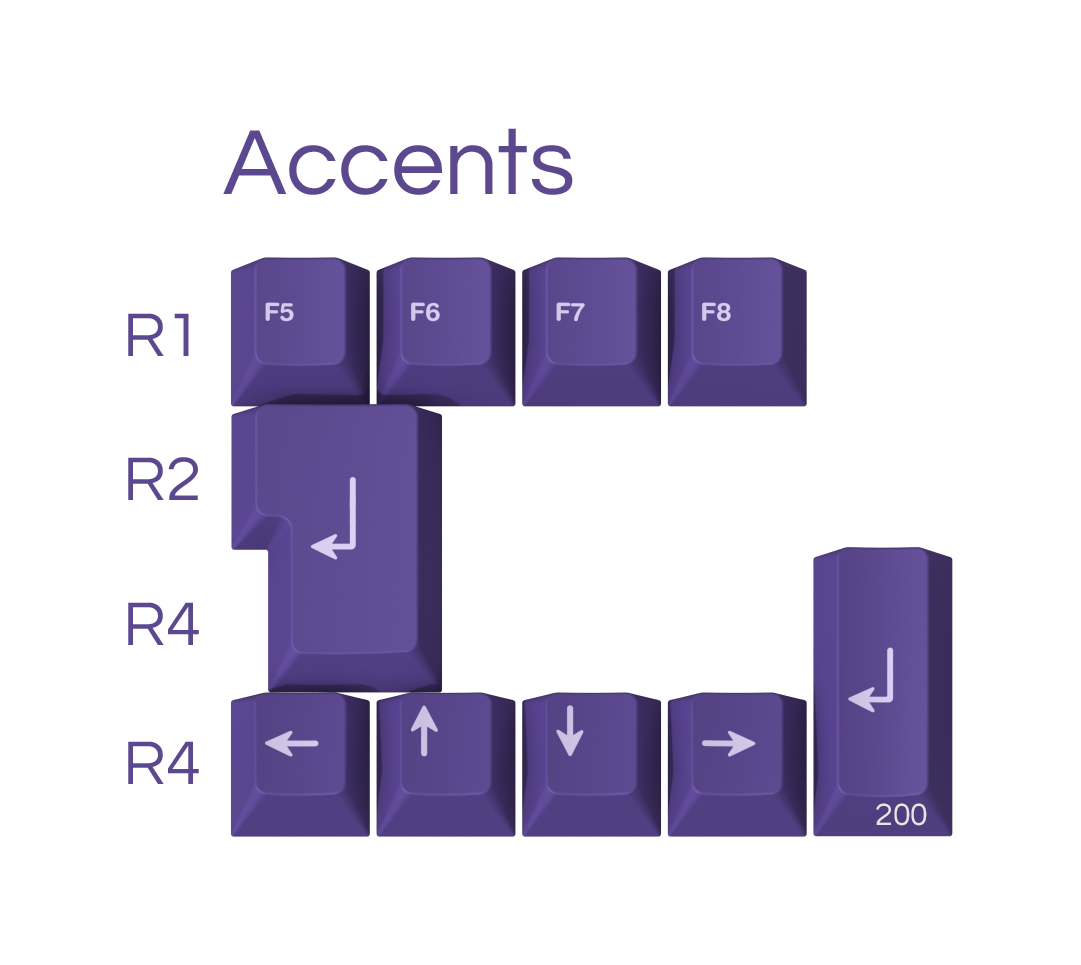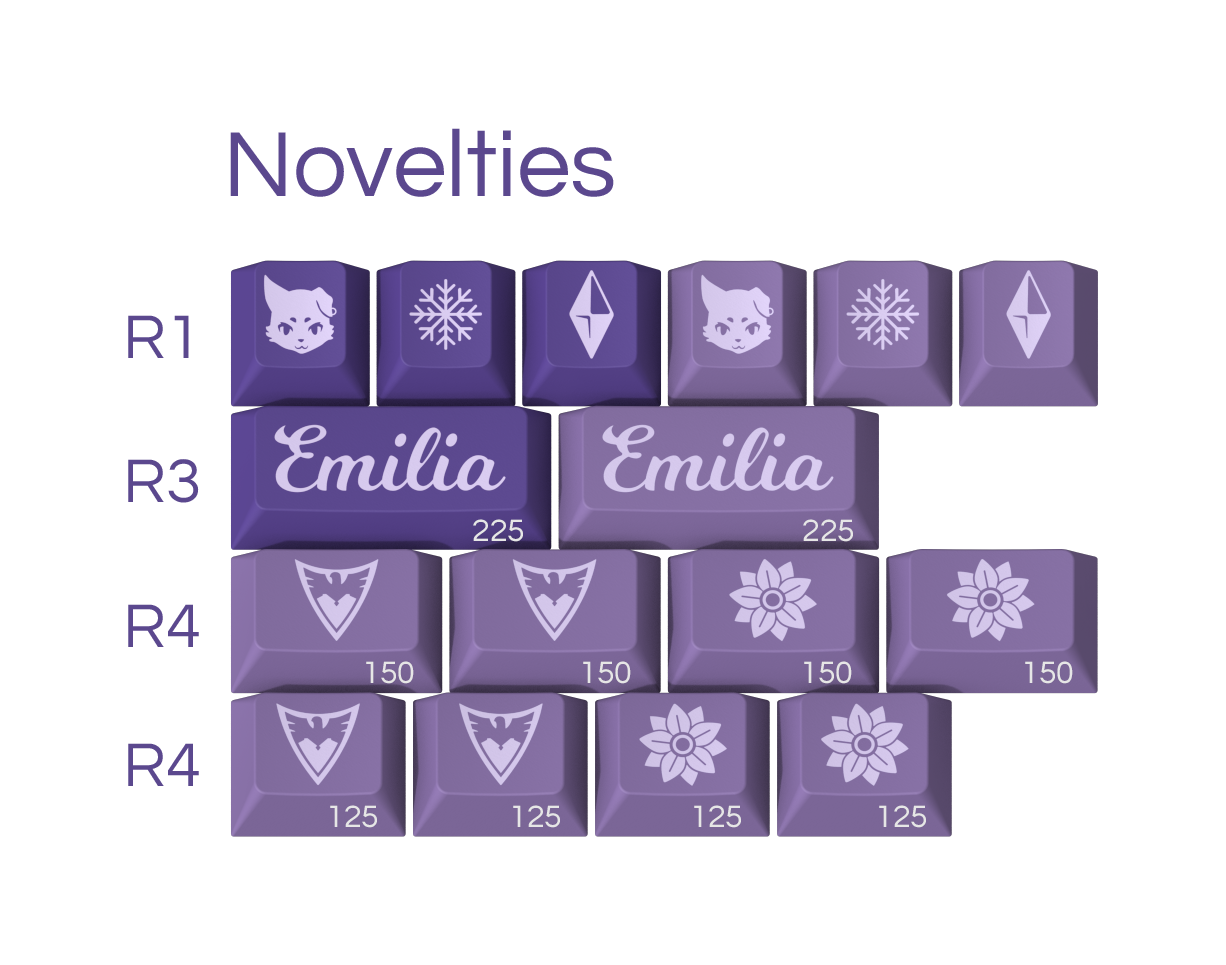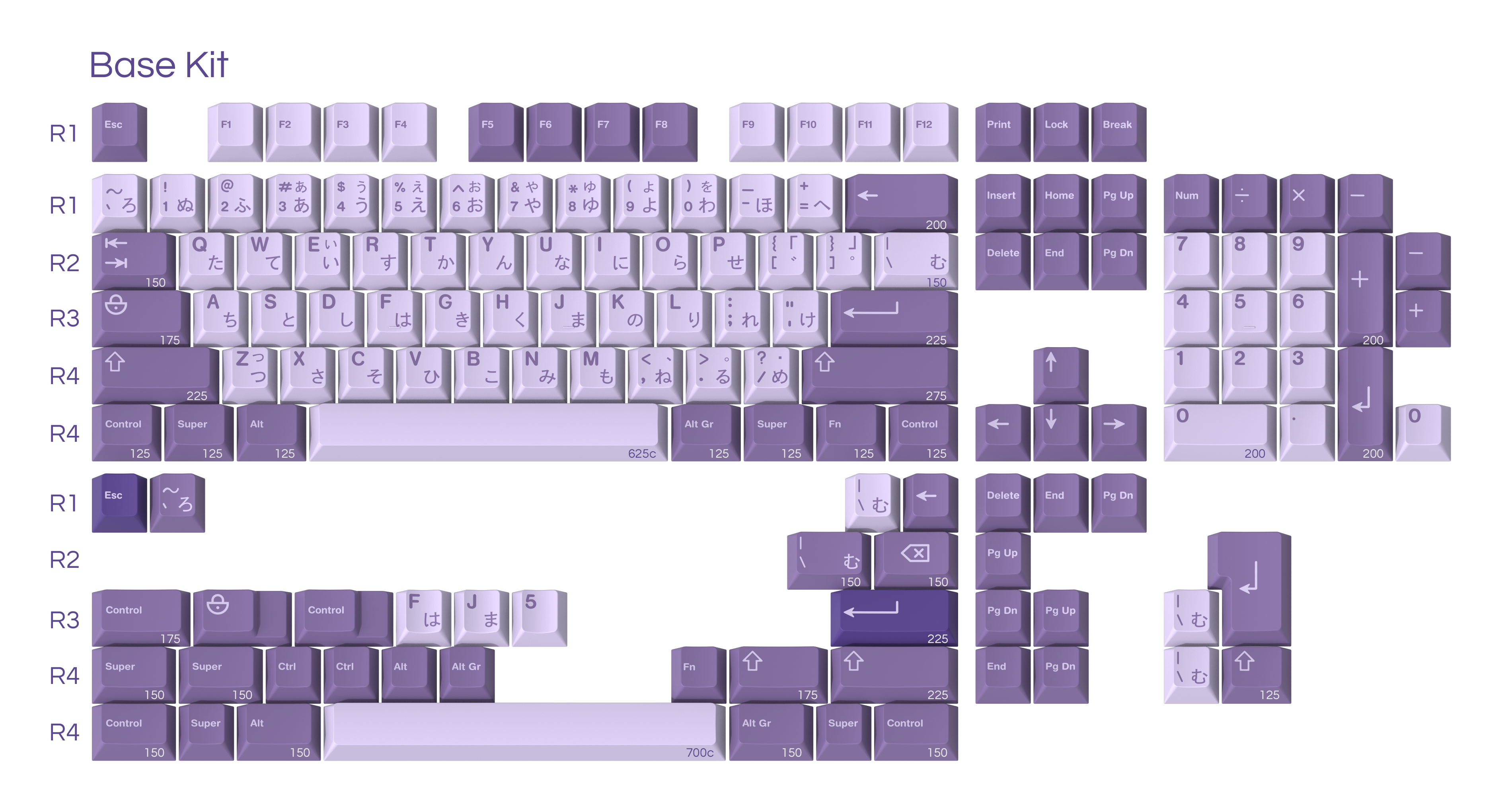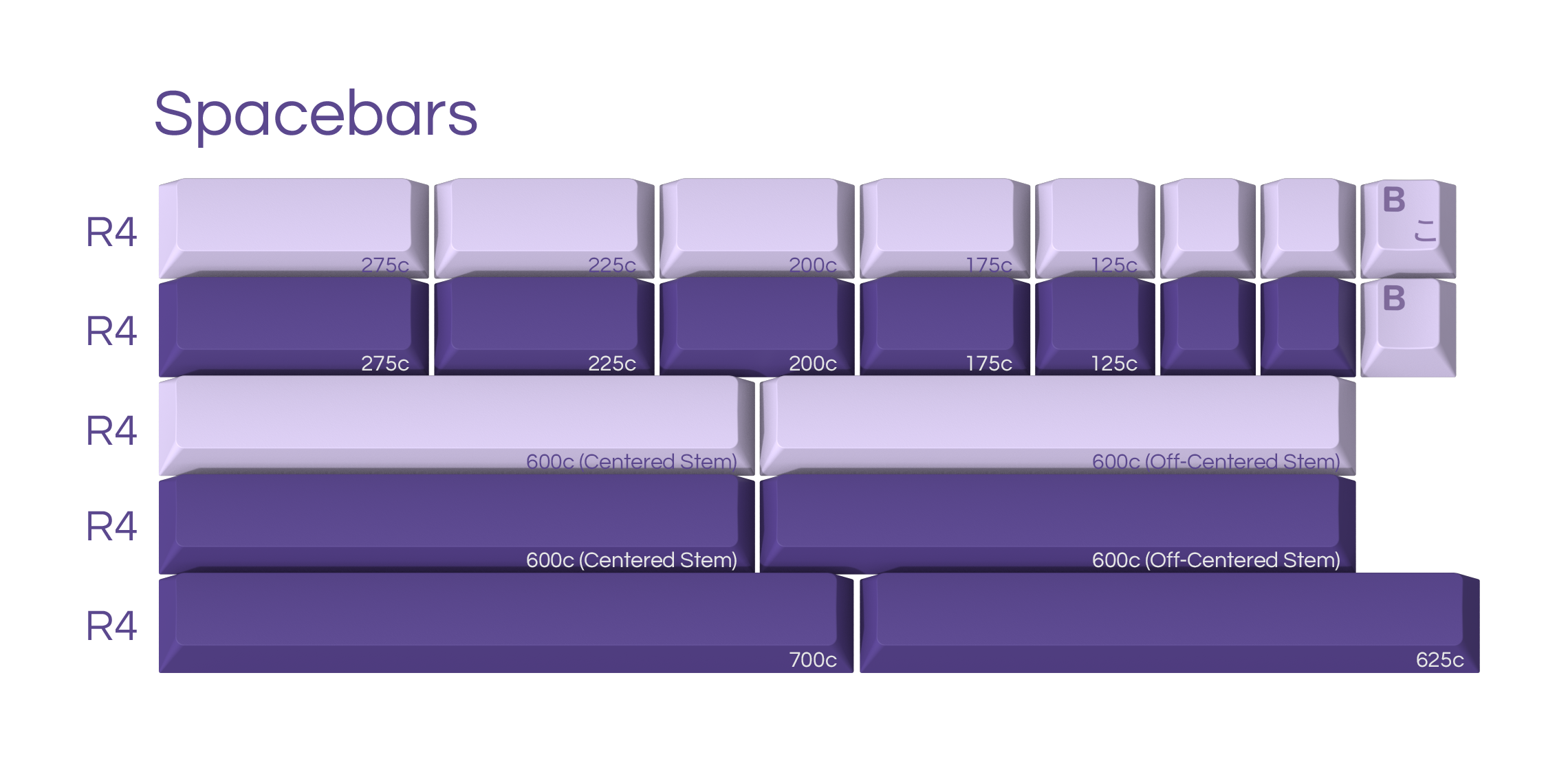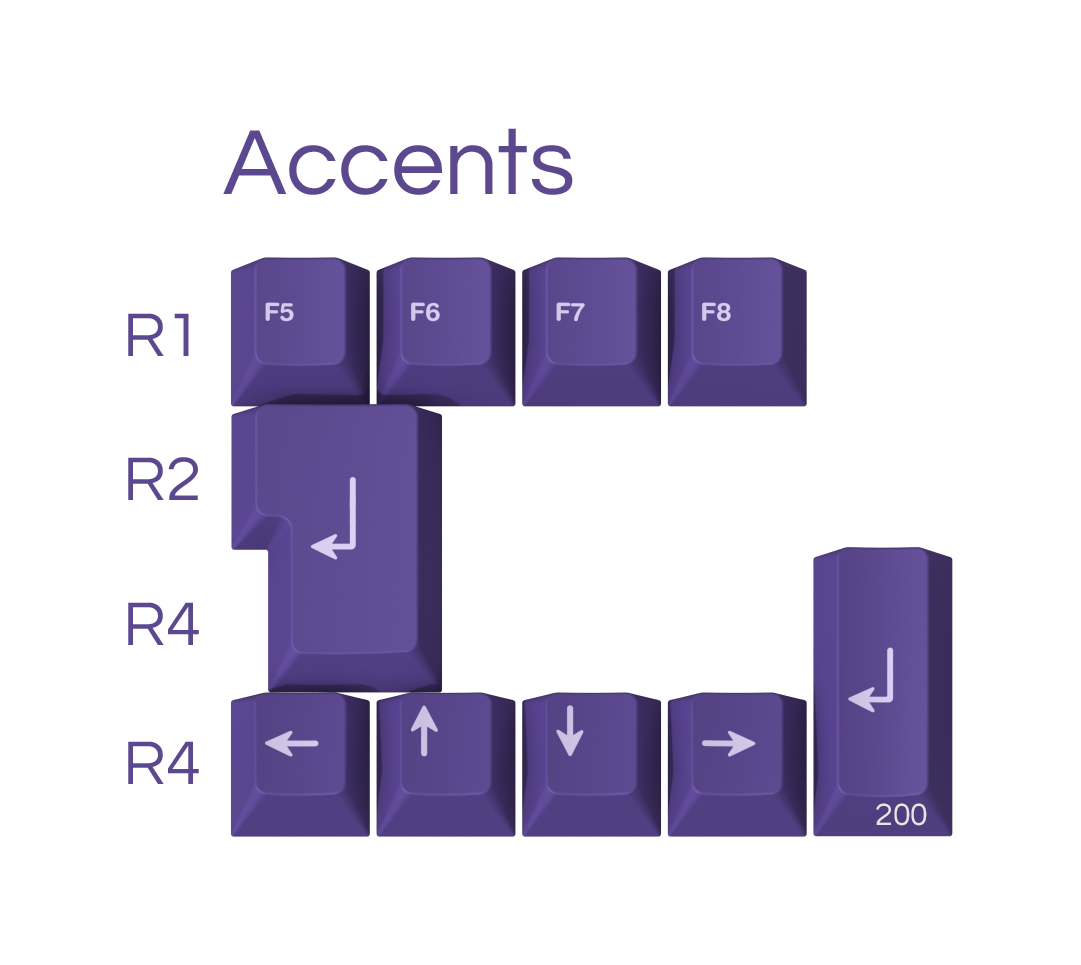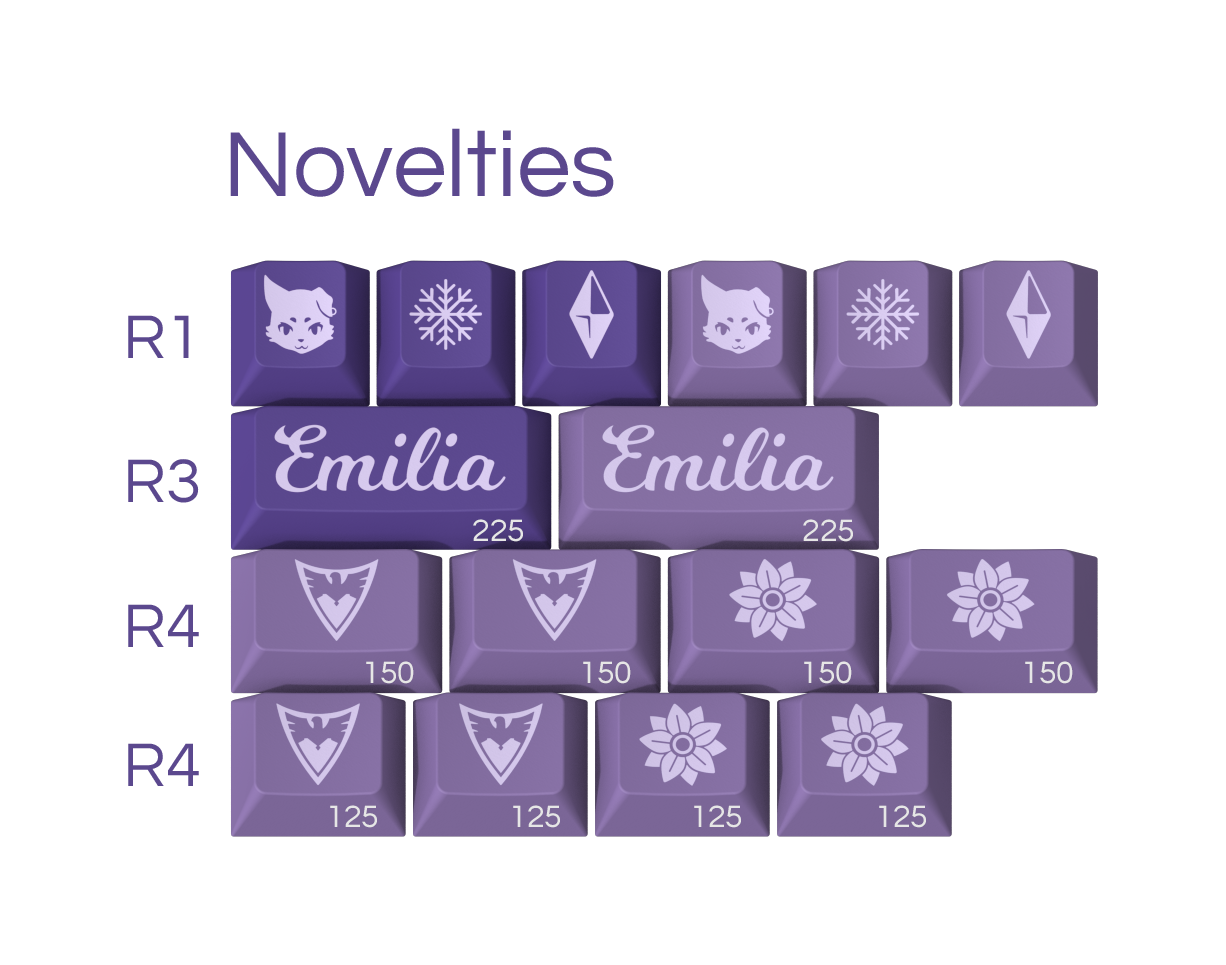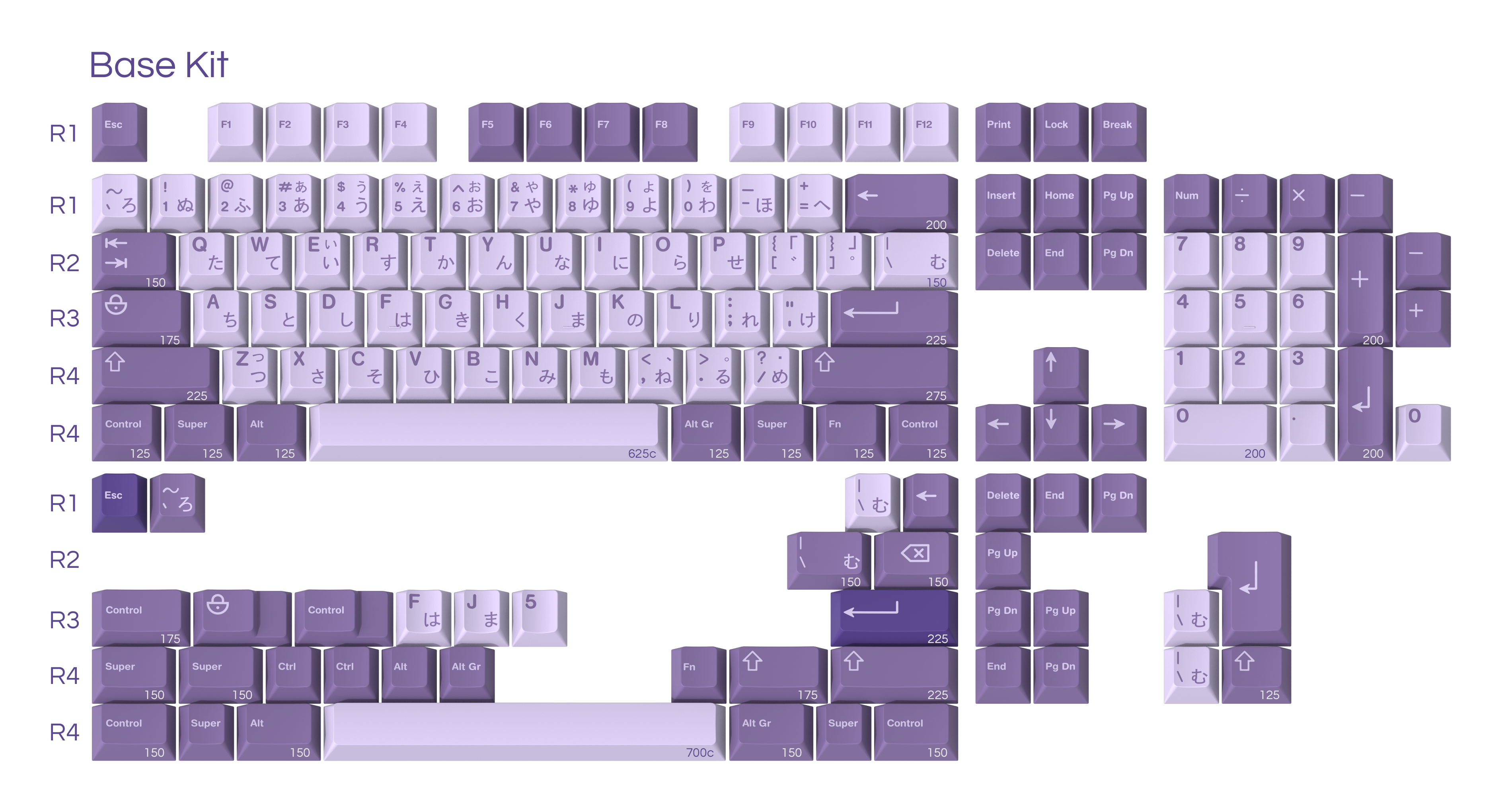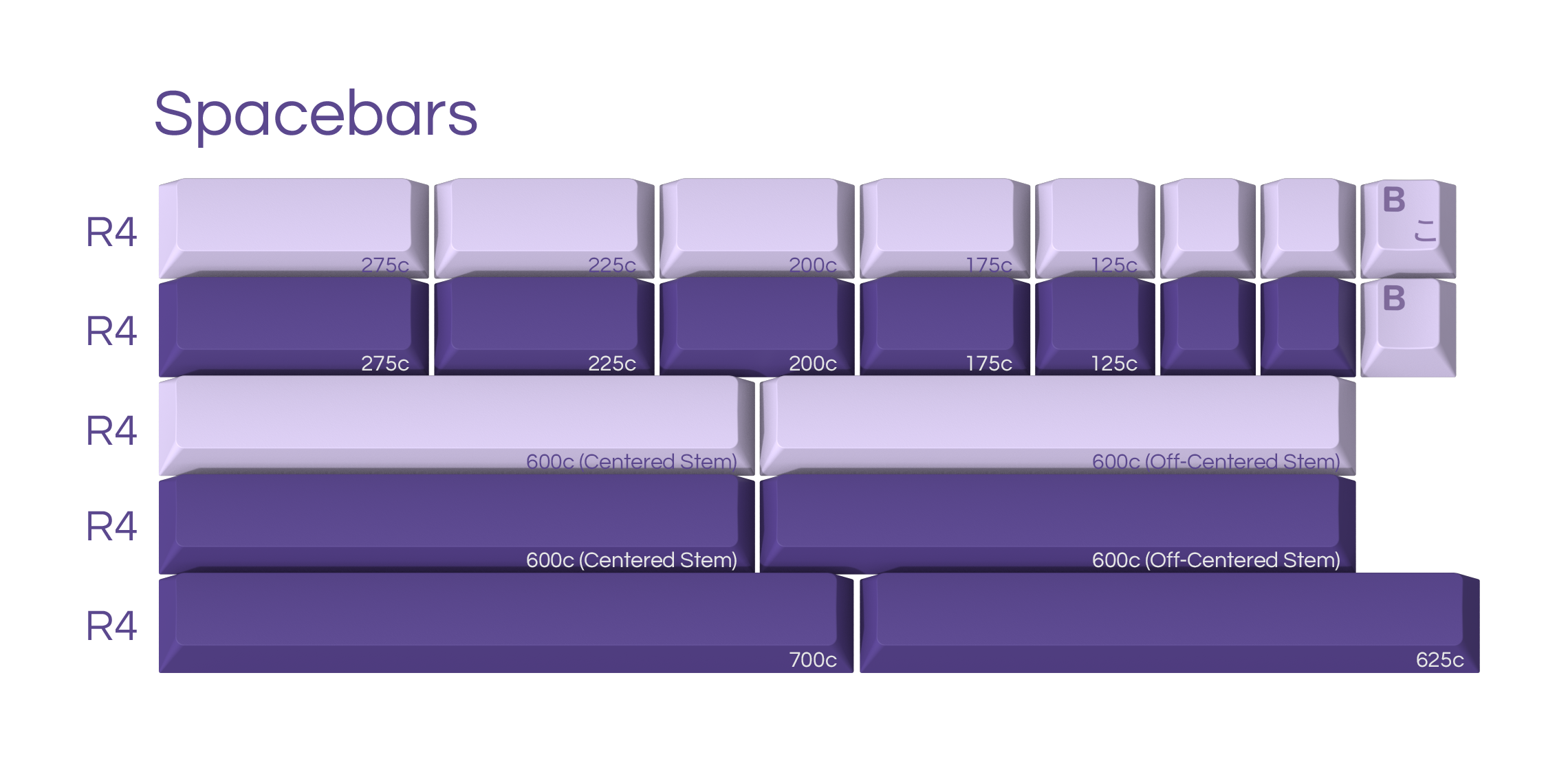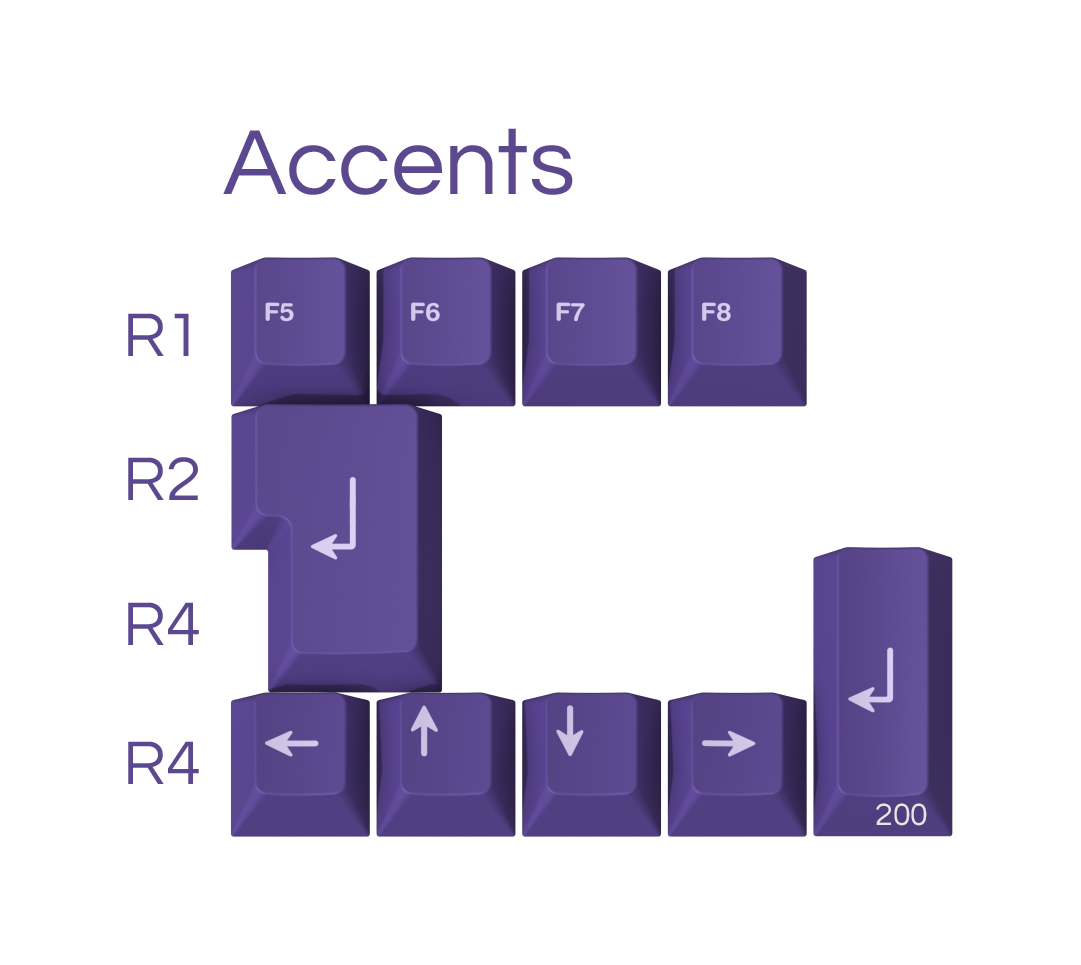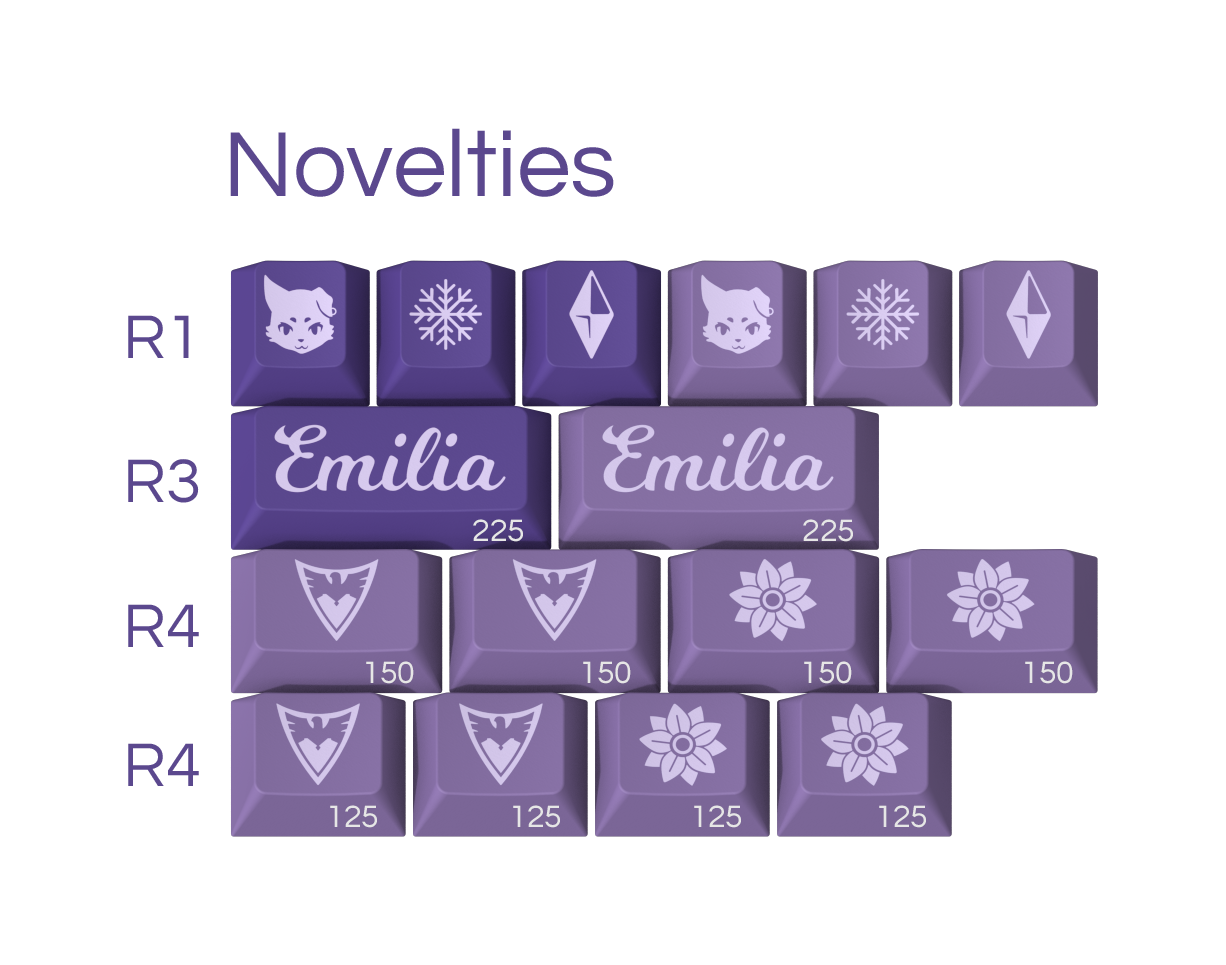 GMK Frost Witch Keycap Set
GB IS OVER - LISTING IS UP FOR ARCHIVAL PURPOSES.

GMK Frost Witch is a set inspired by the character Emilia from the anime Re:Zero − Starting Life in Another World. This lavendar set, along with it's accompanying novelties, are meant to channel a peaceful colorscheme. The base kit features 145 keys to support many layouts.
The novelties kit has 15 keys, which are all thematic to the set.
This set was designed by community member megaforce. For more information, please refer to the geekhack page, or the official site.
Geekhack Thread: https://geekhack.org/index.php?topic=105019.0