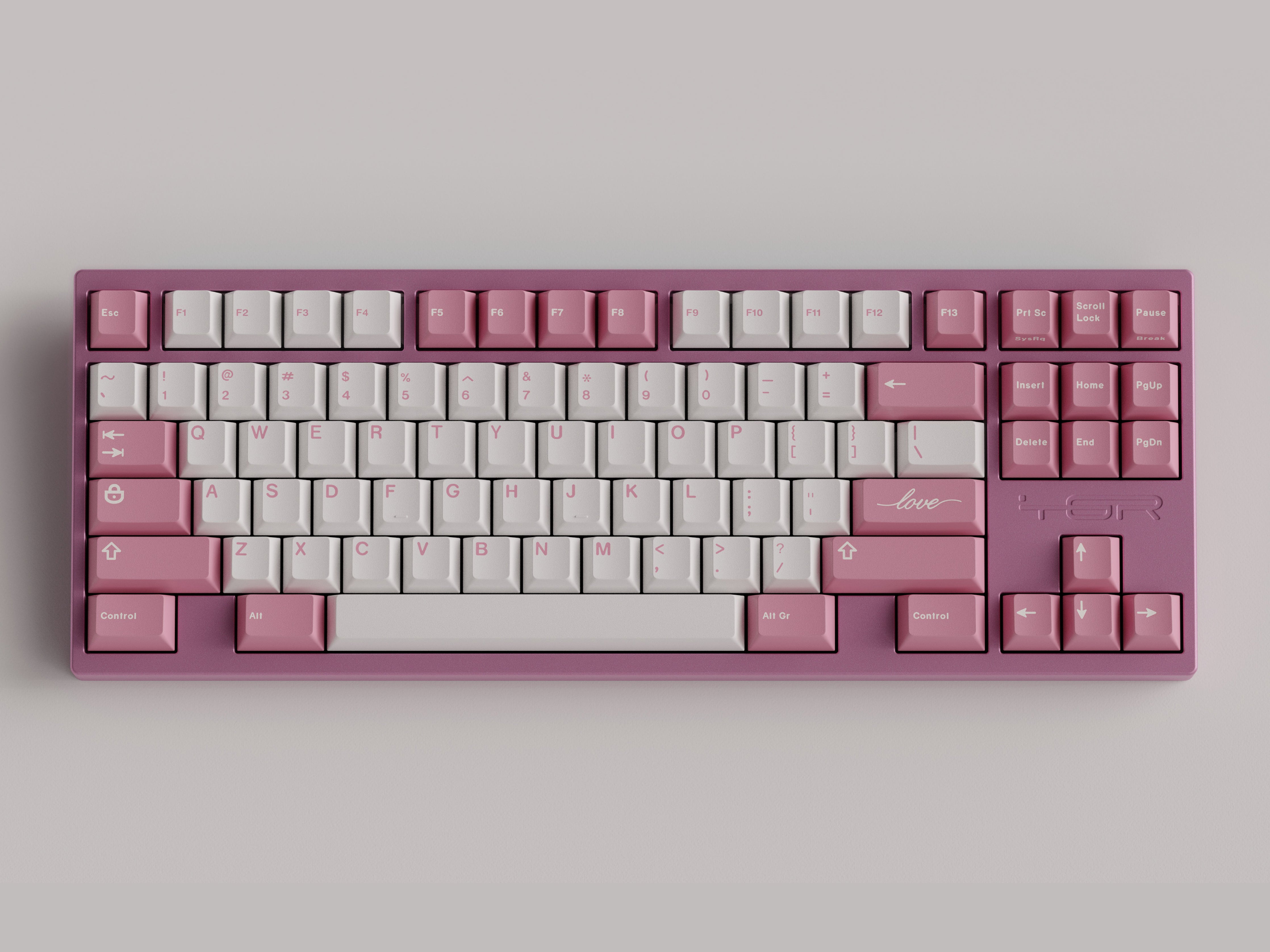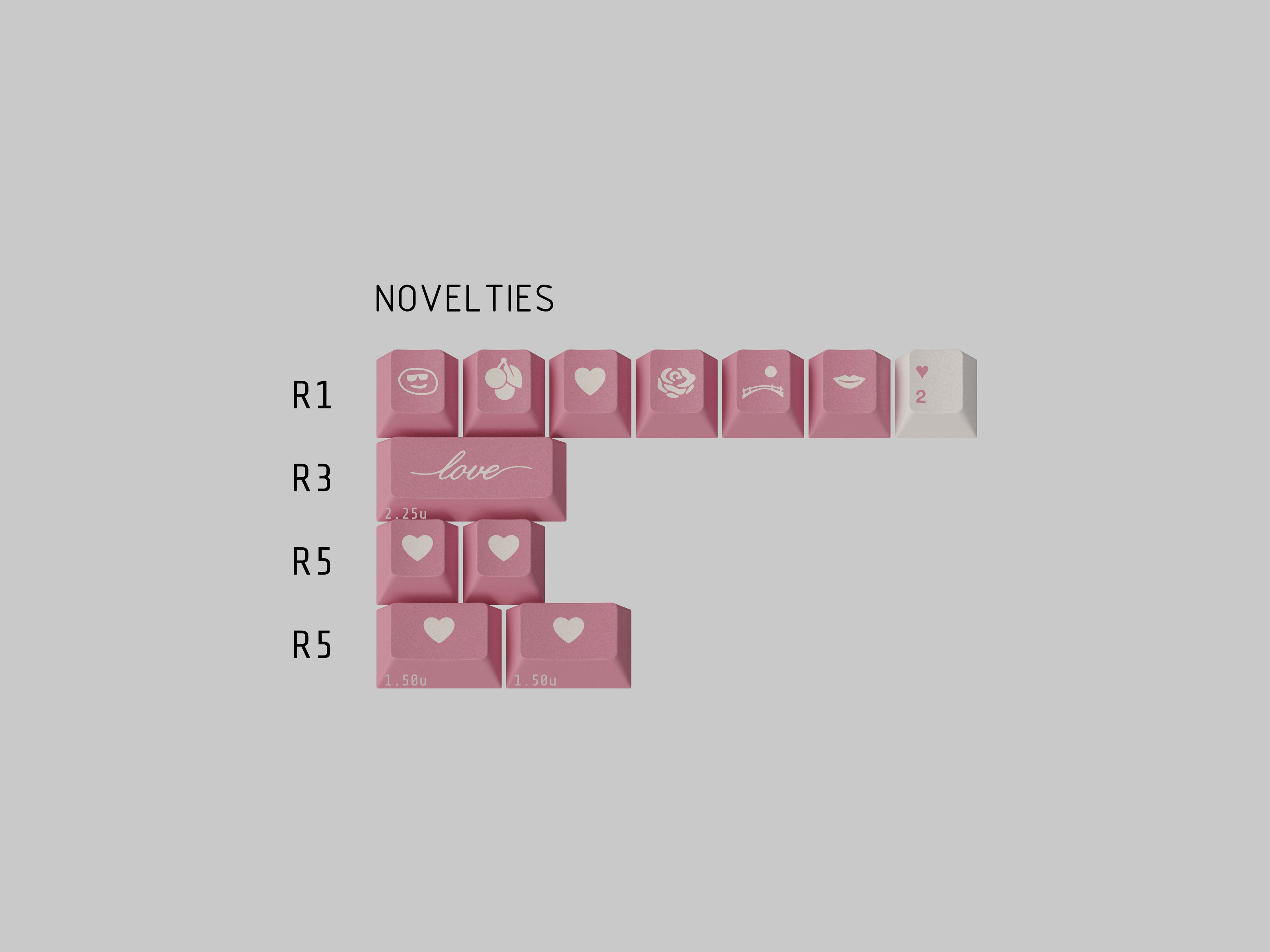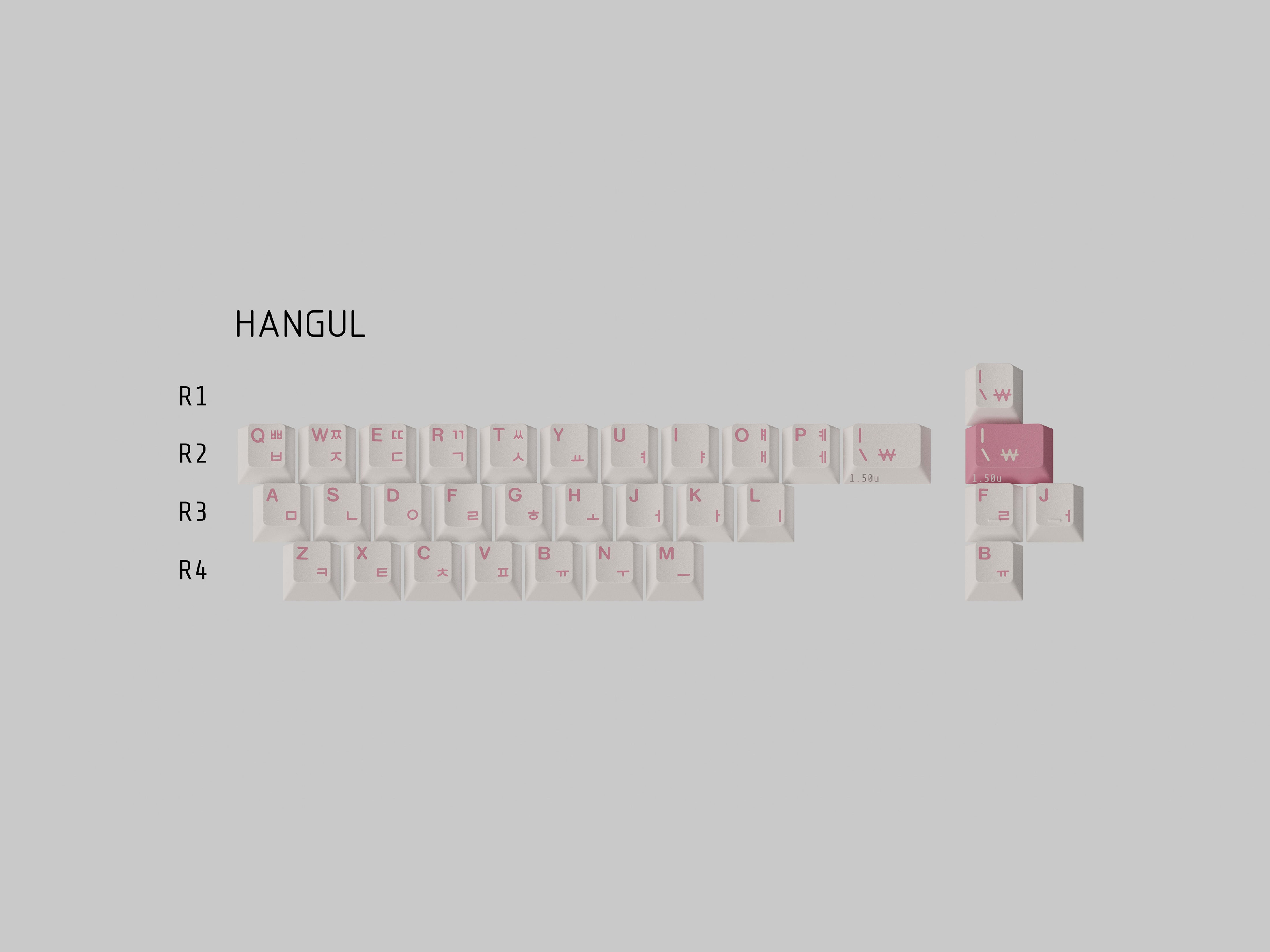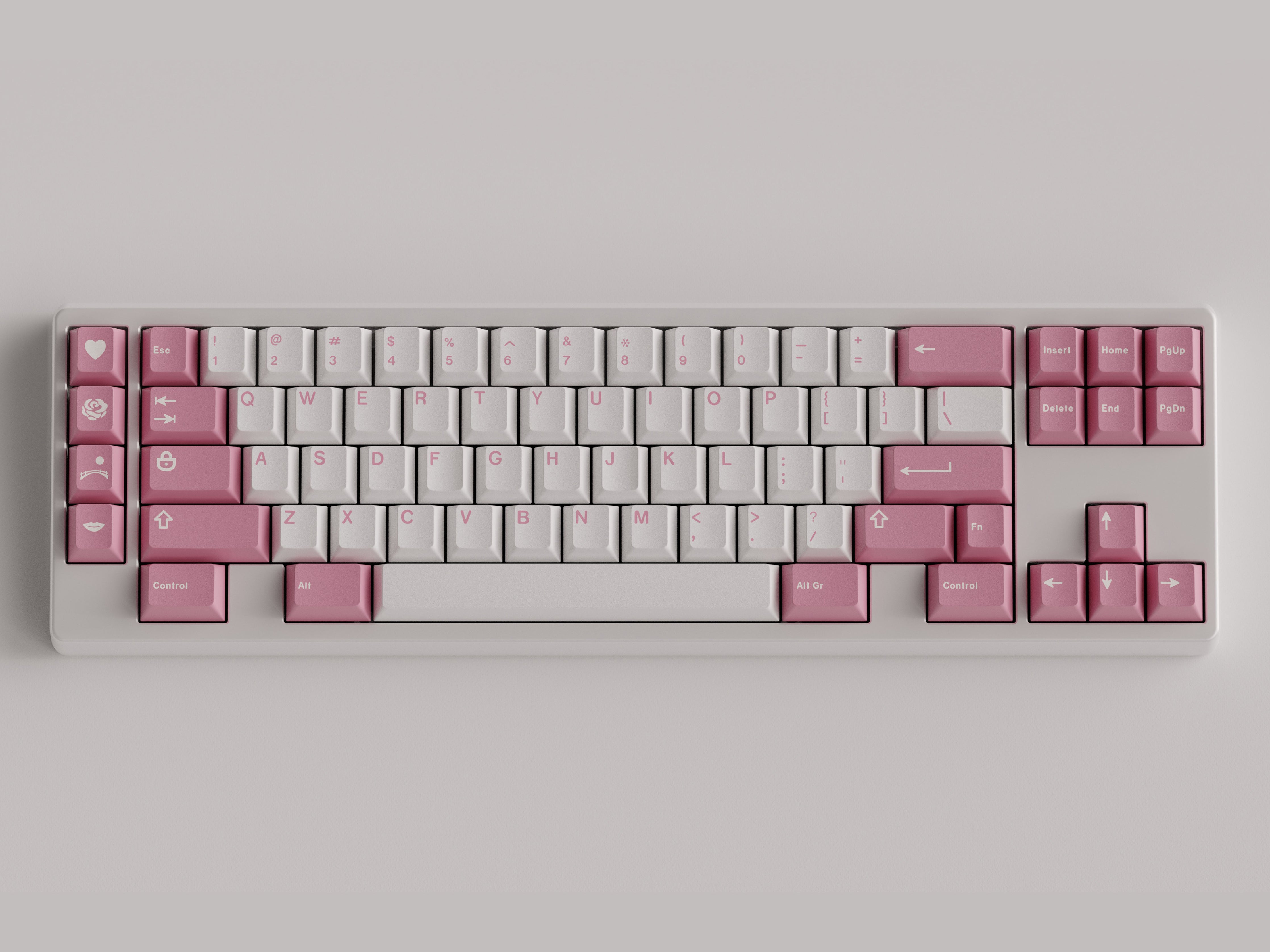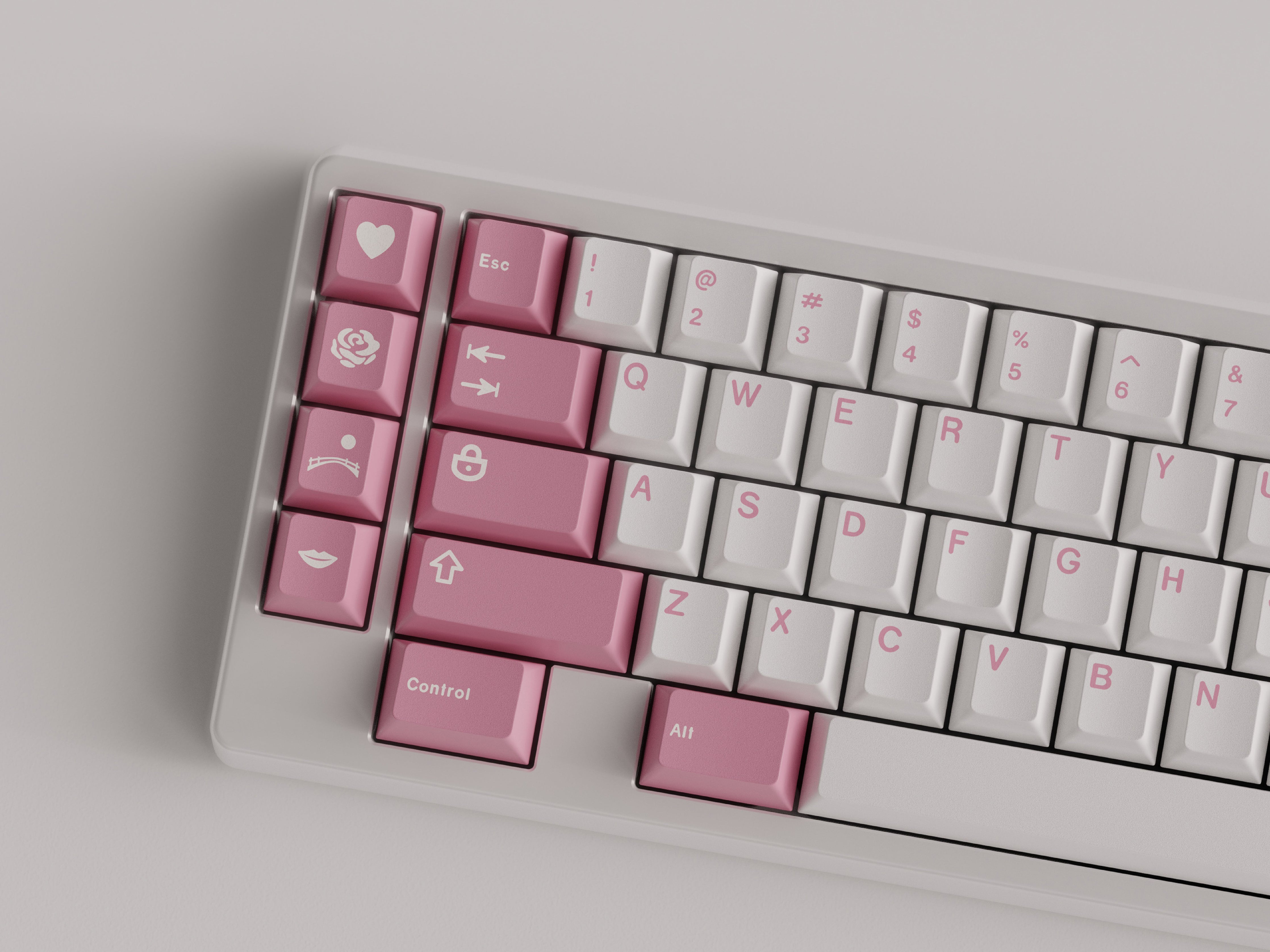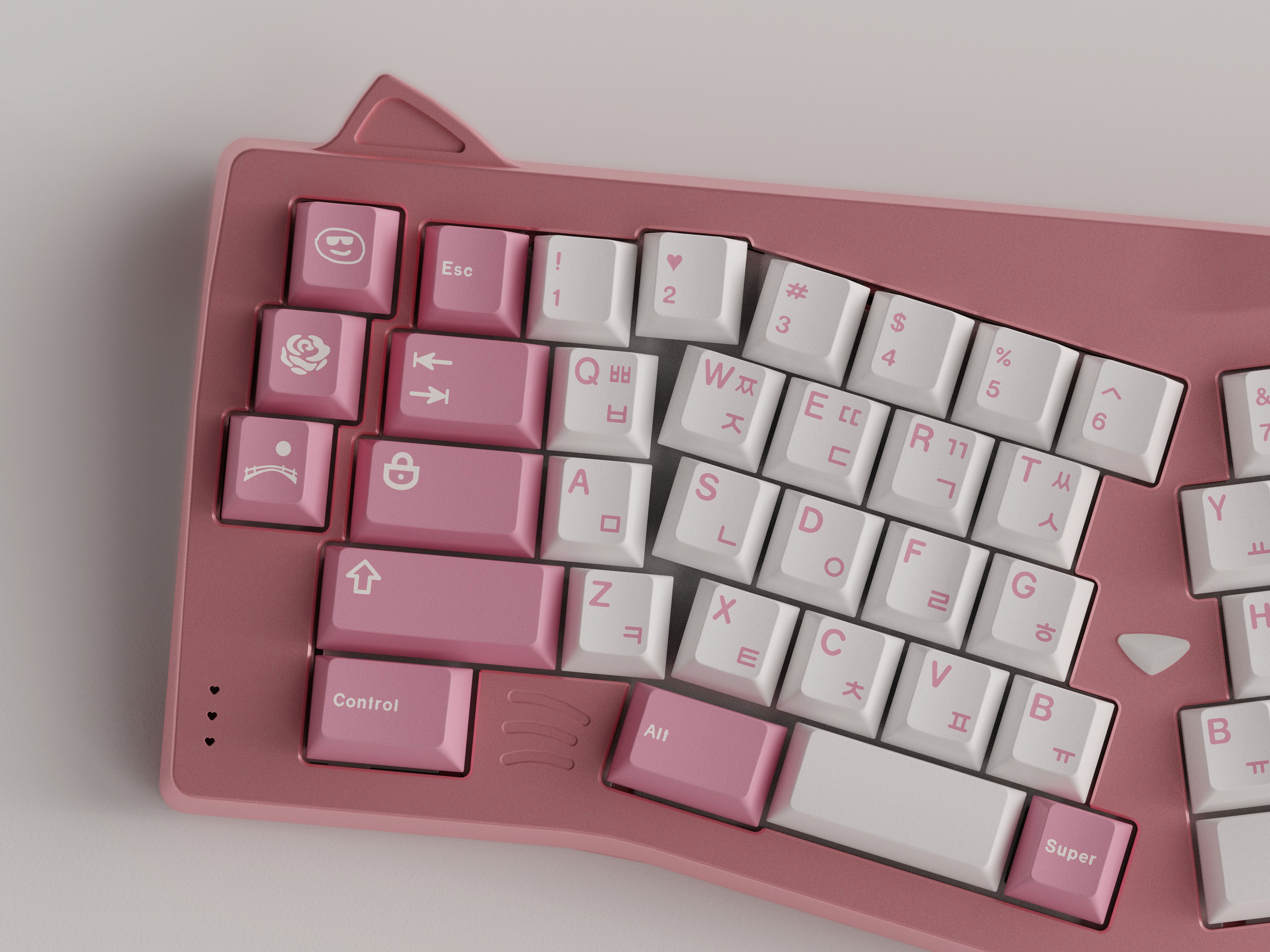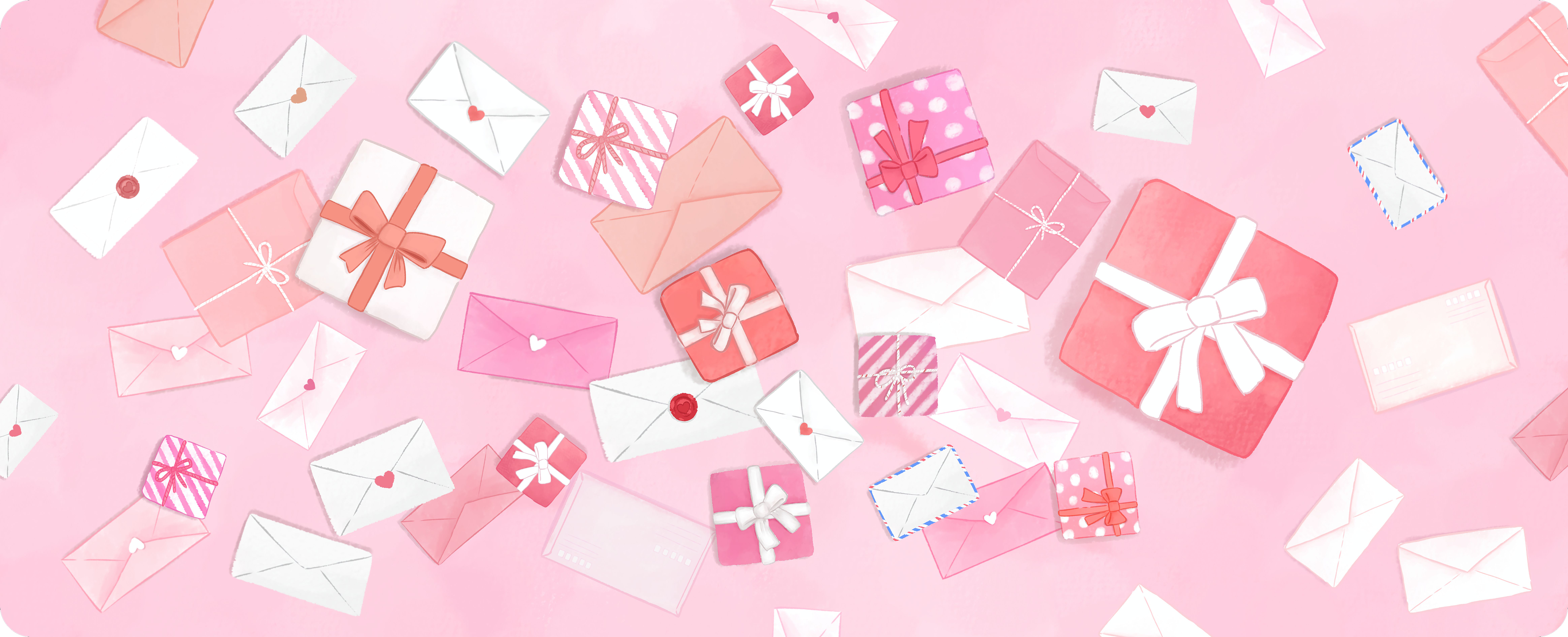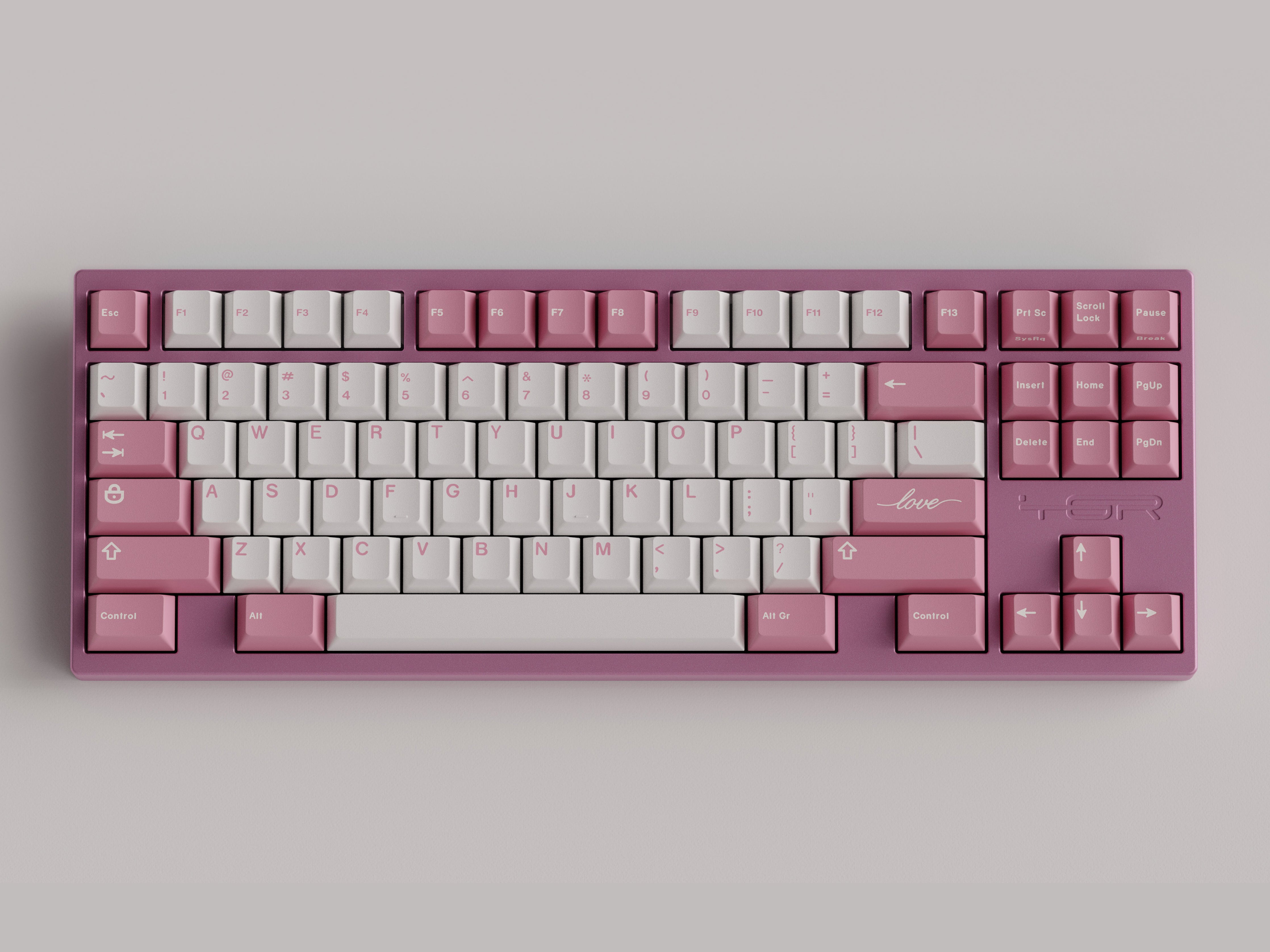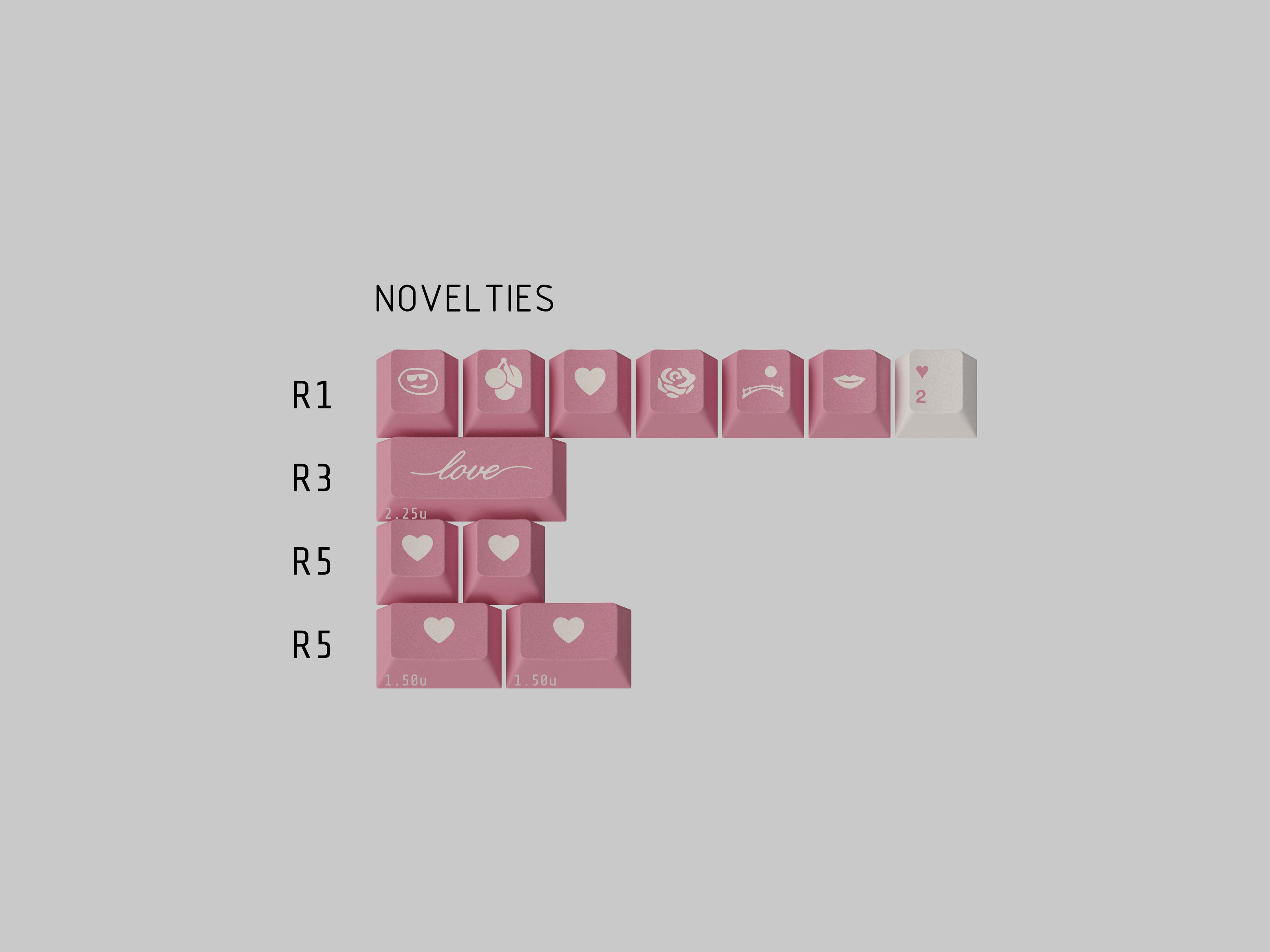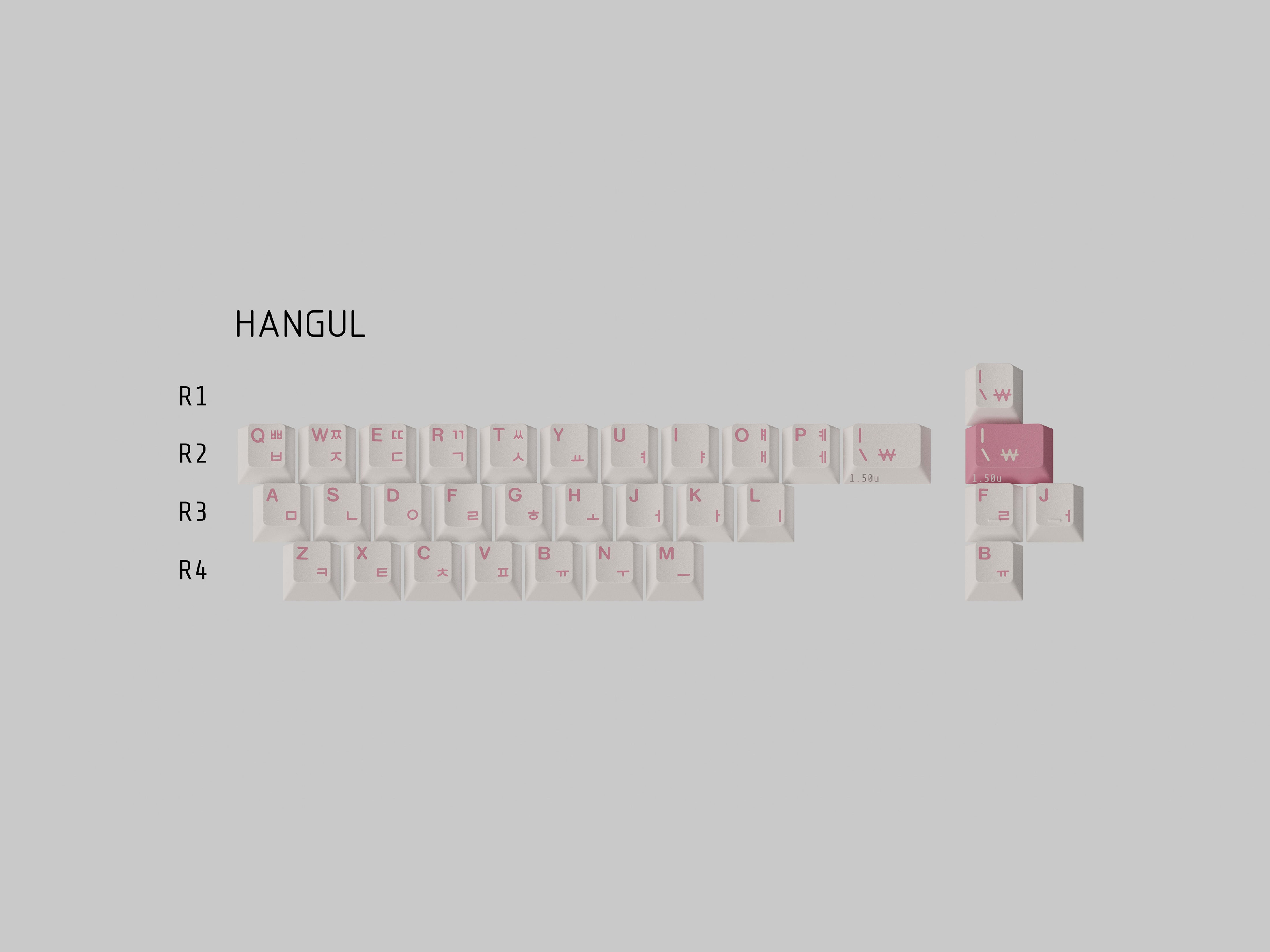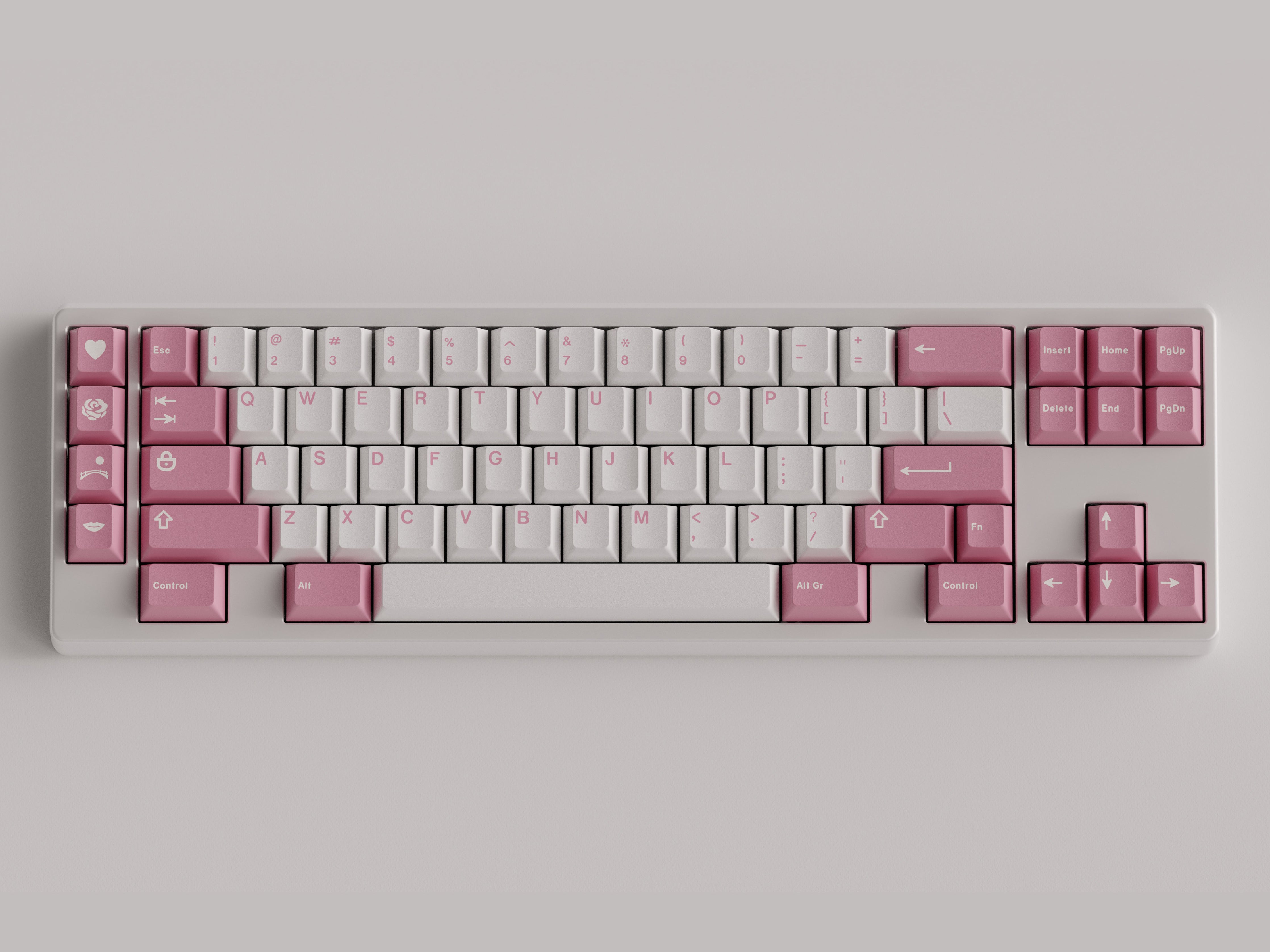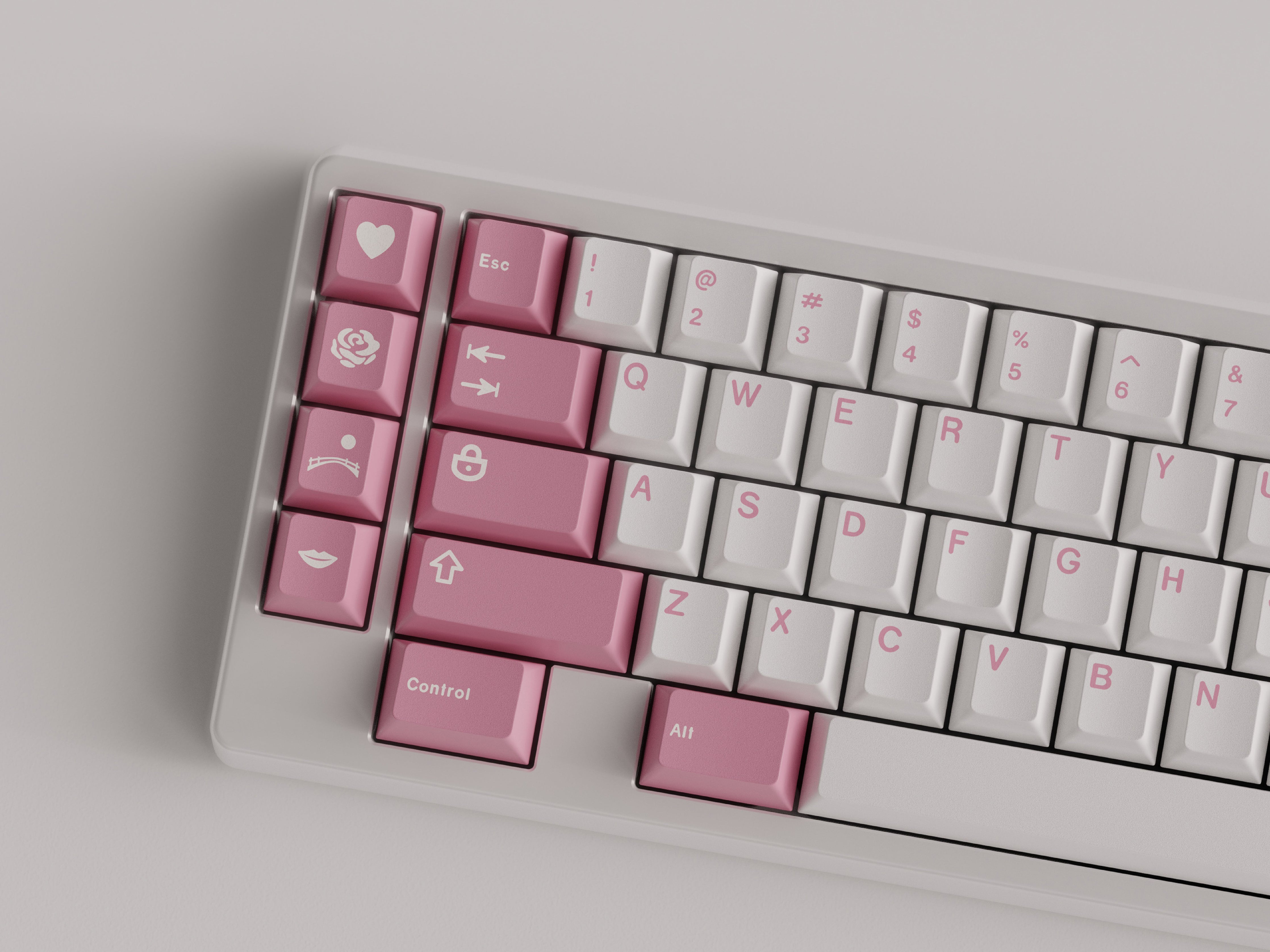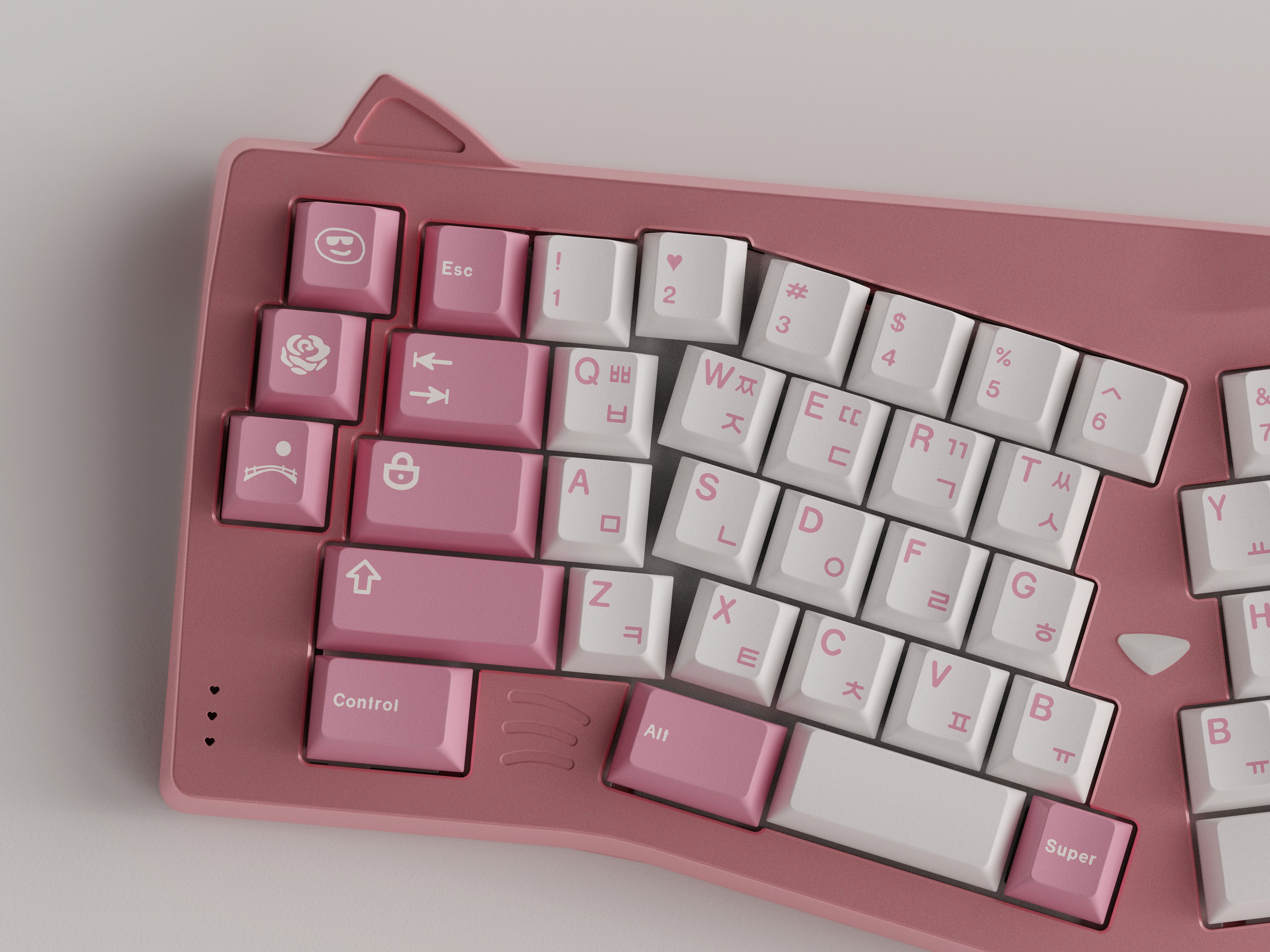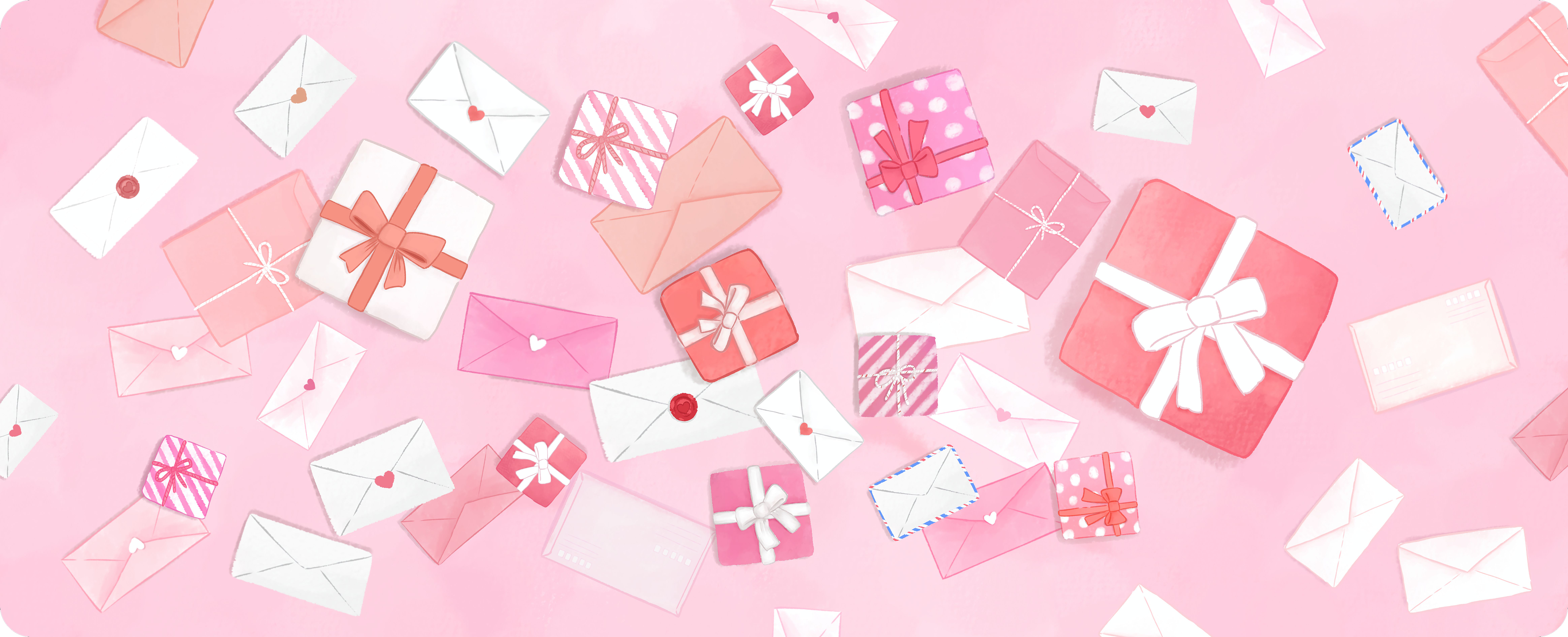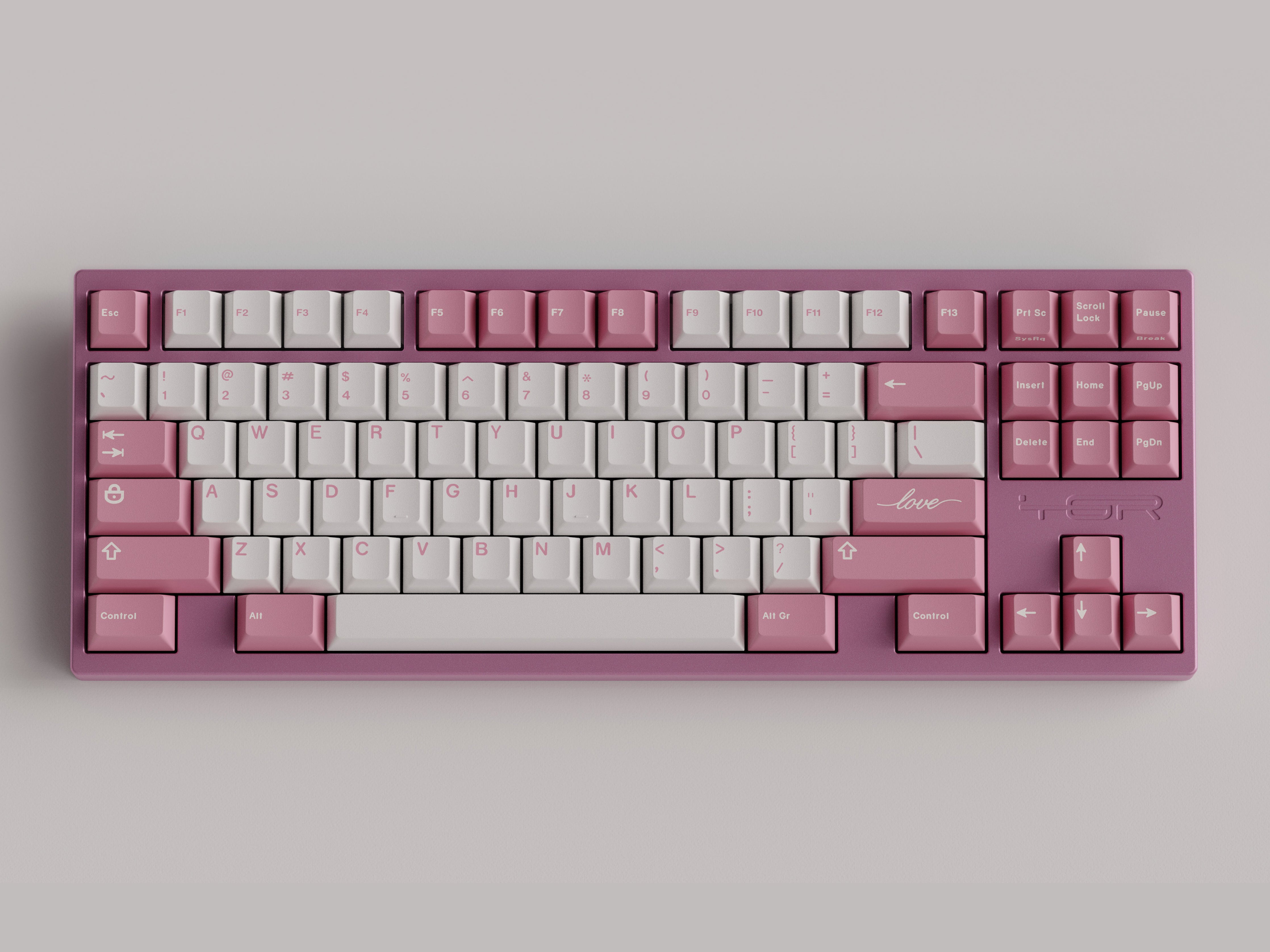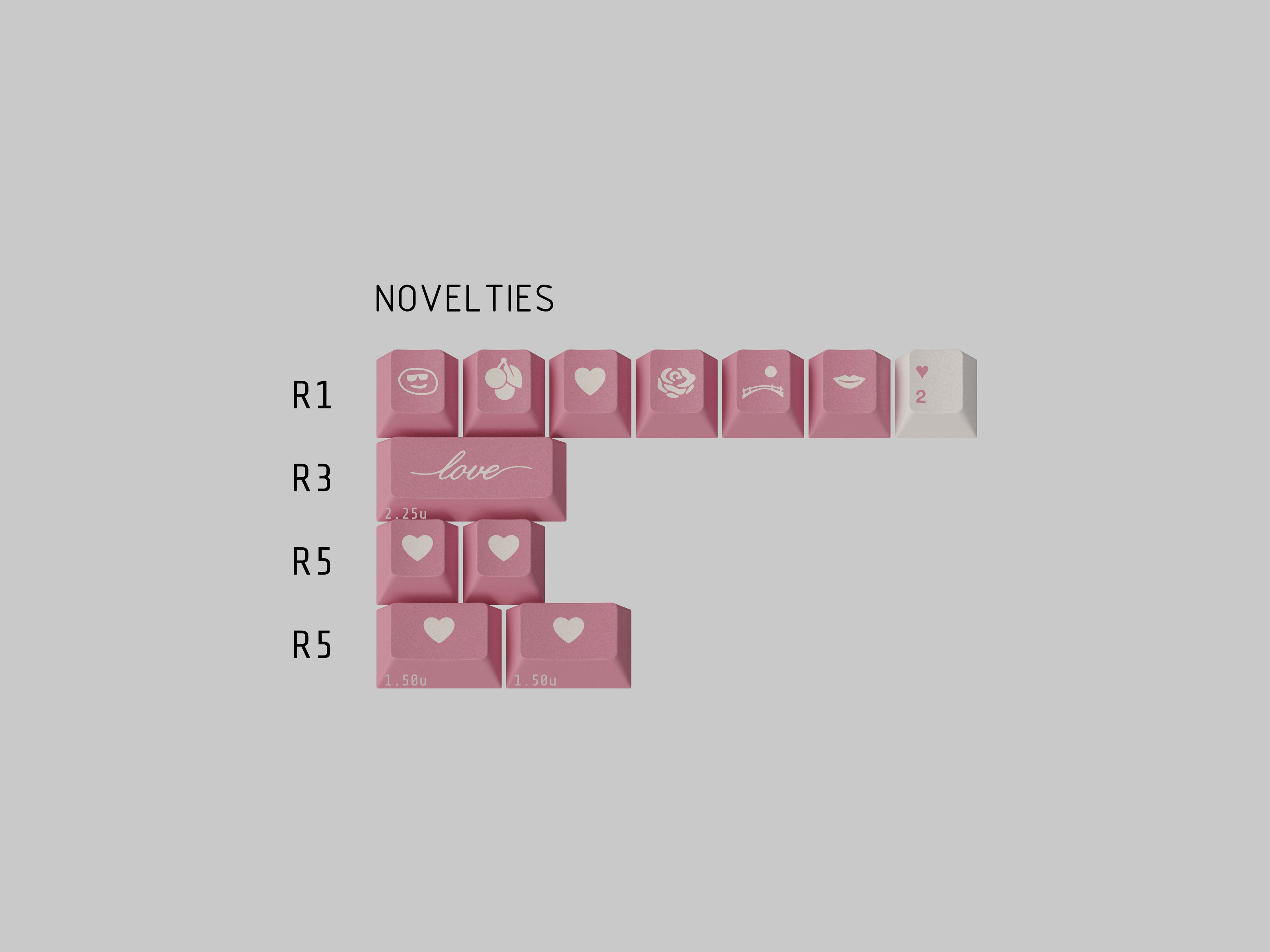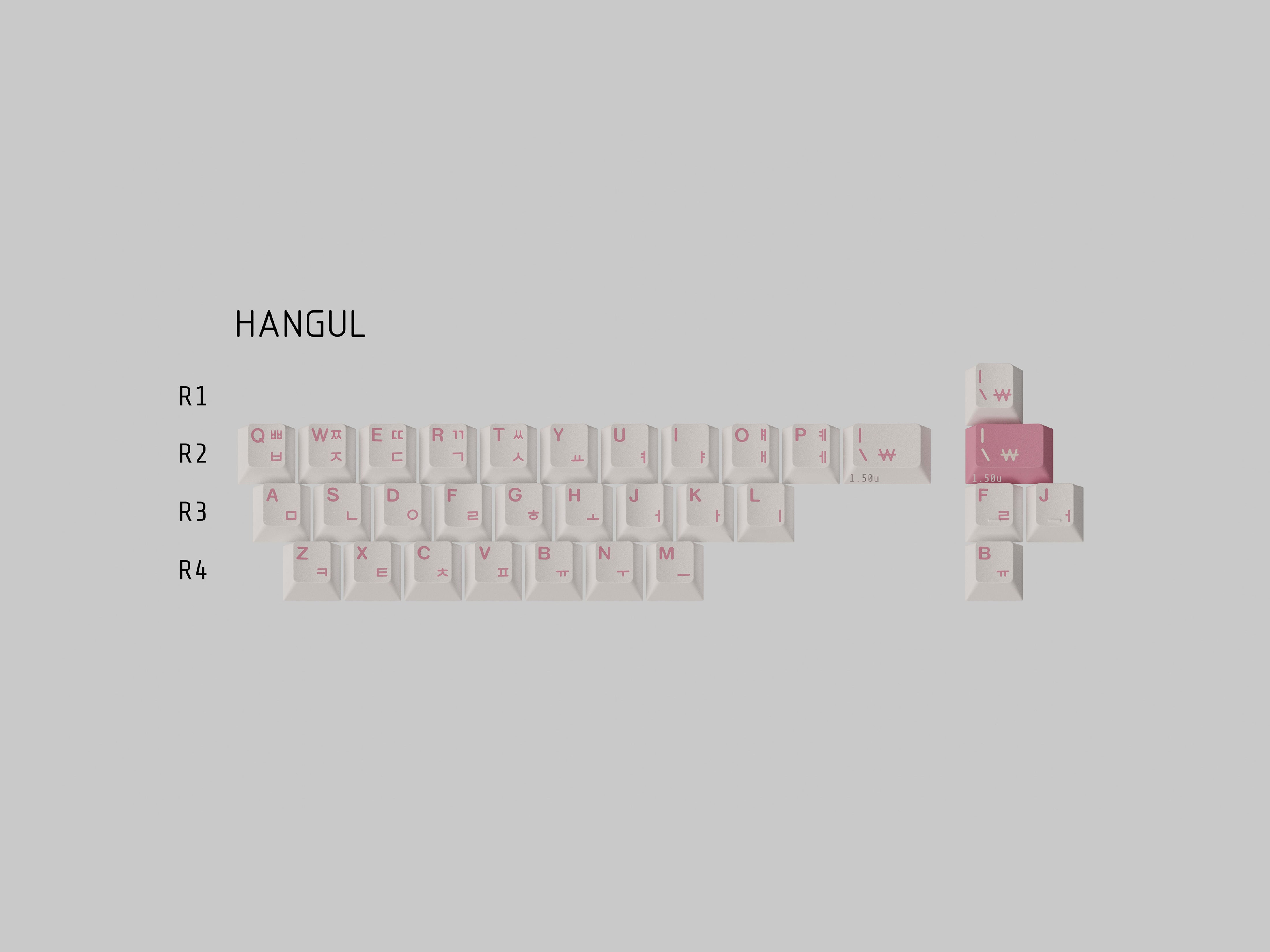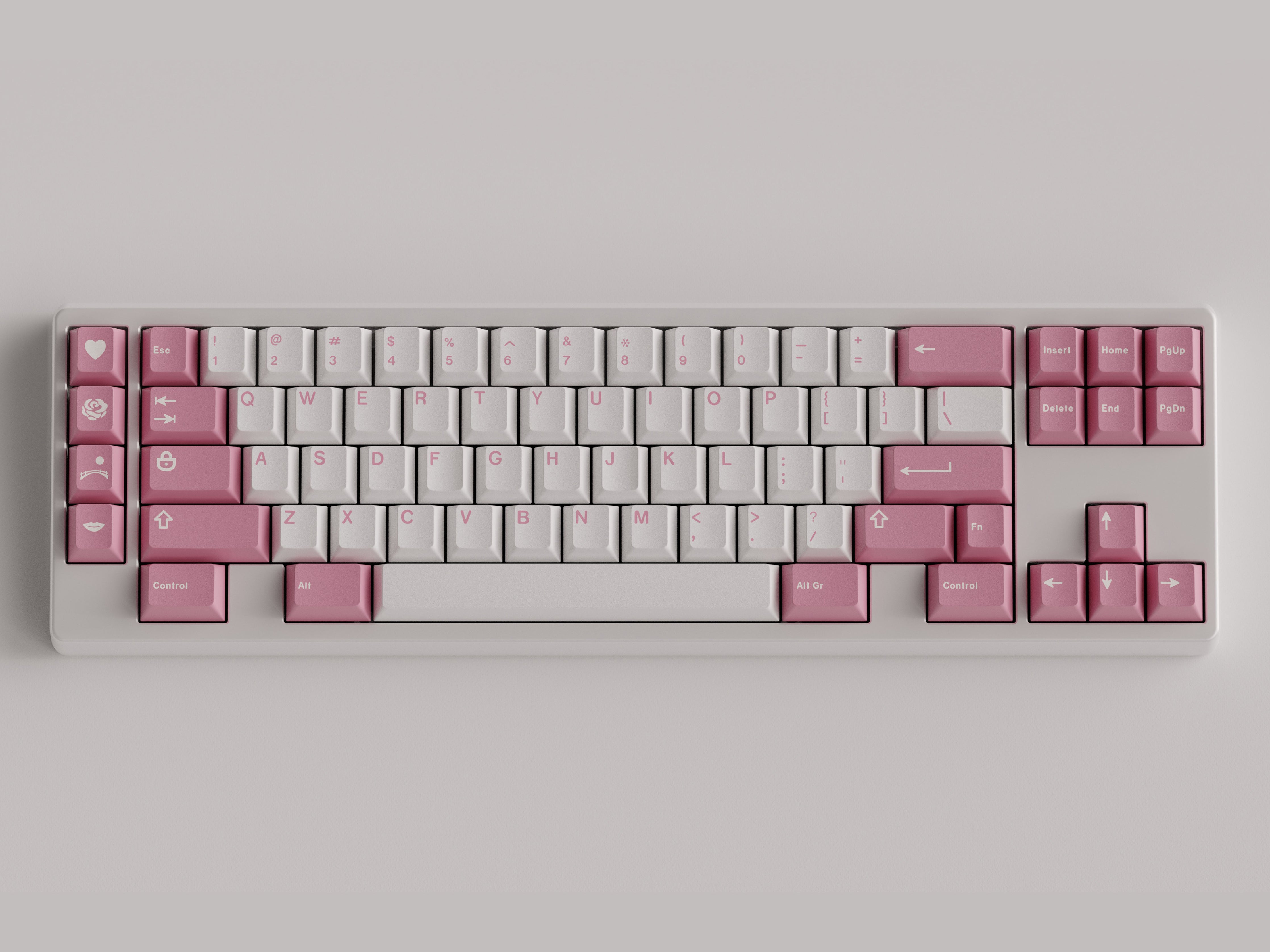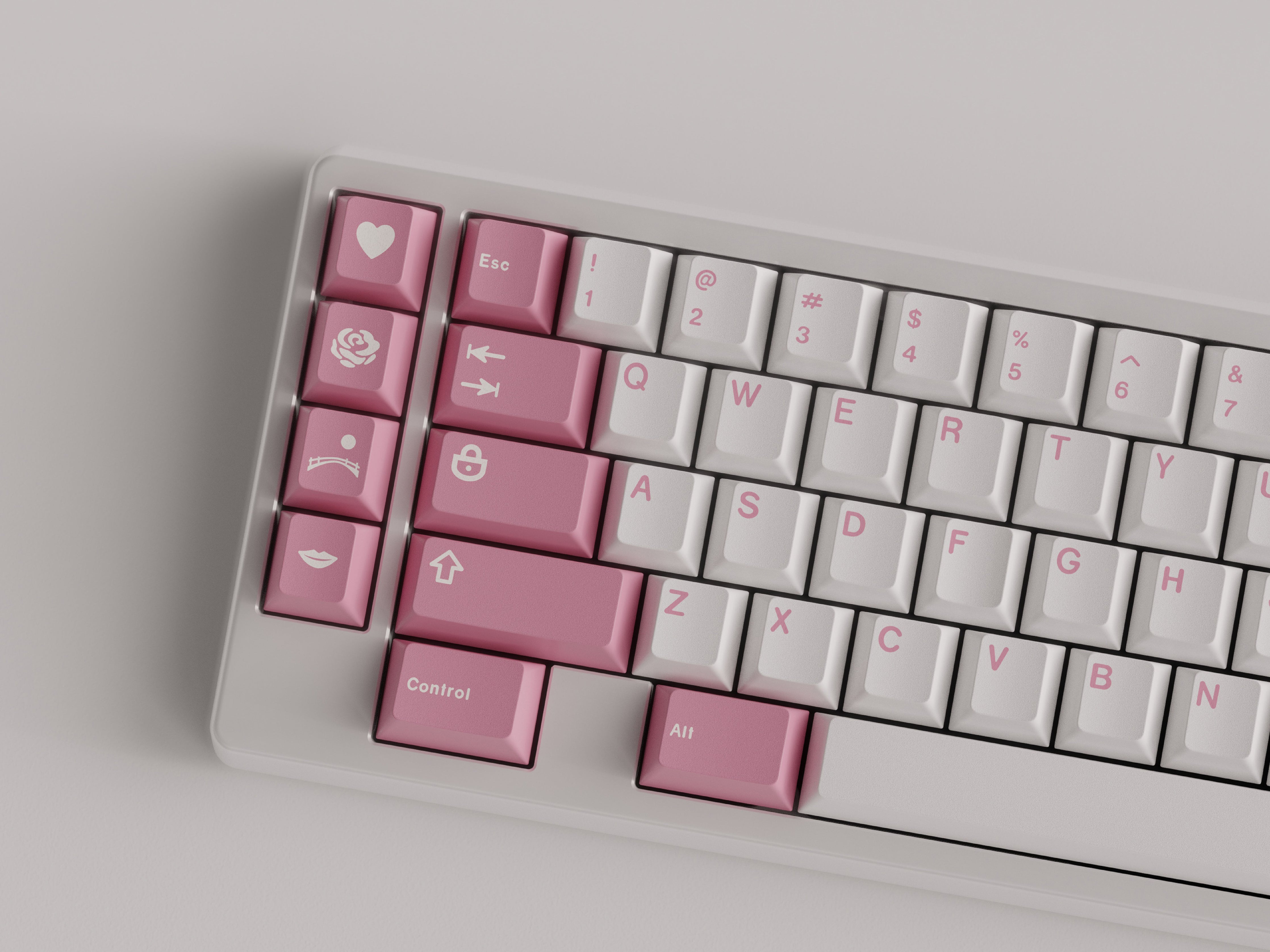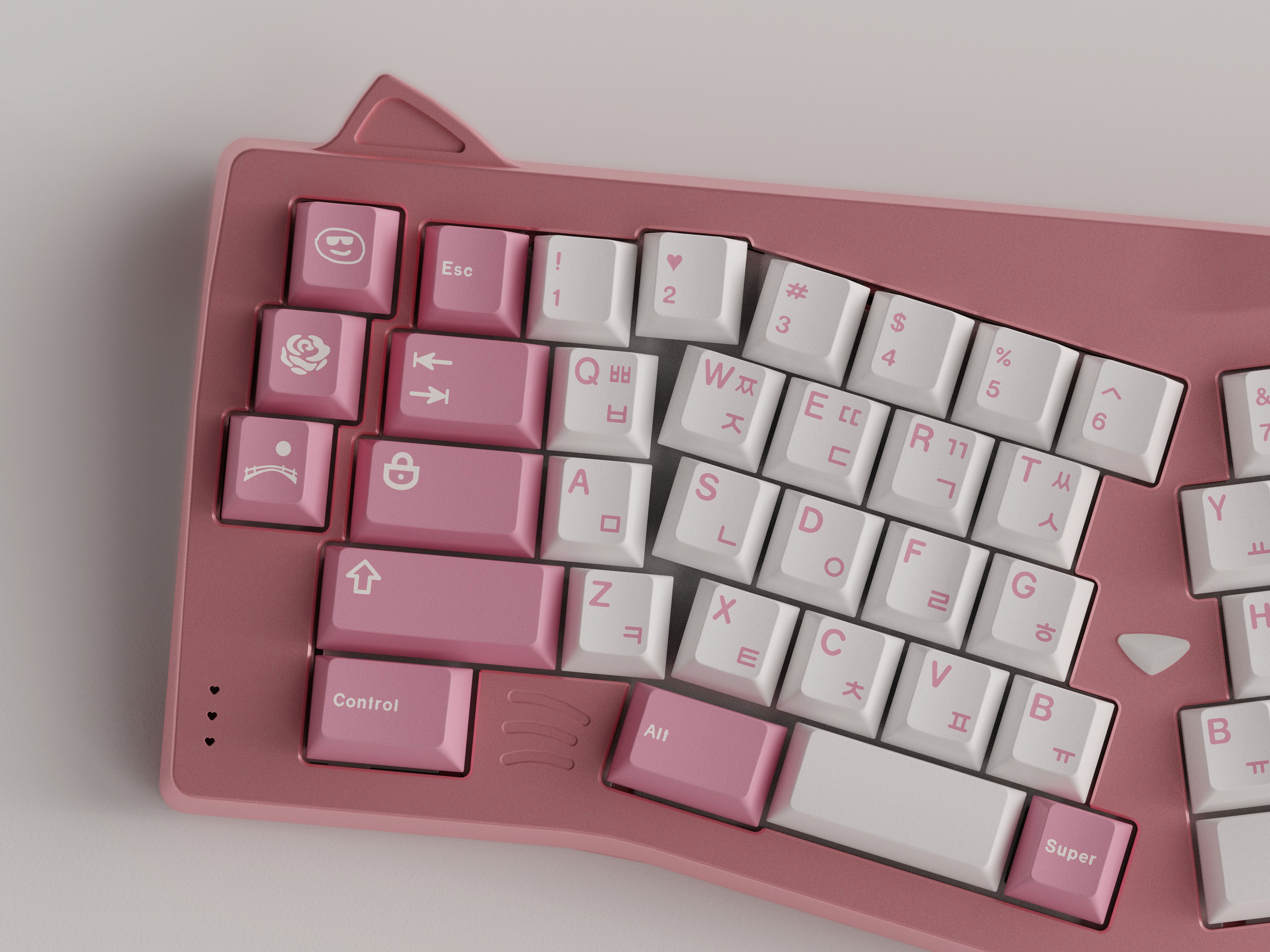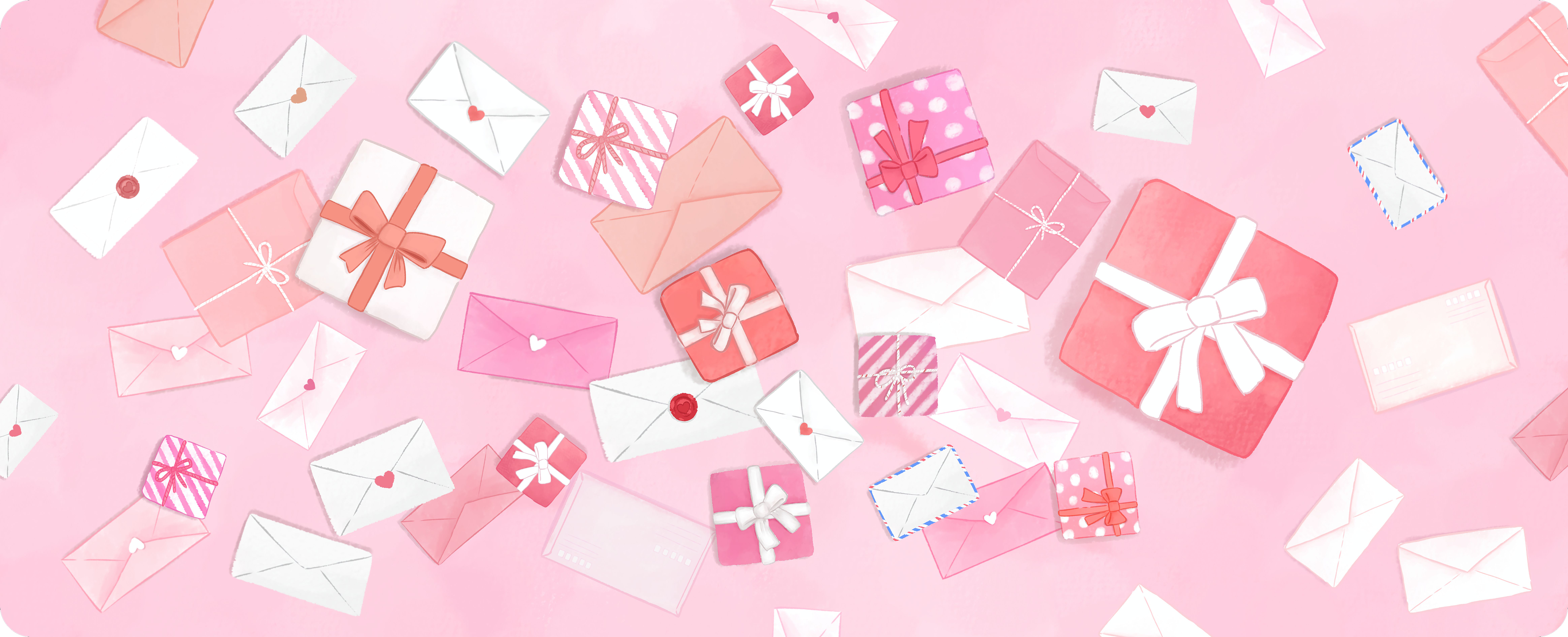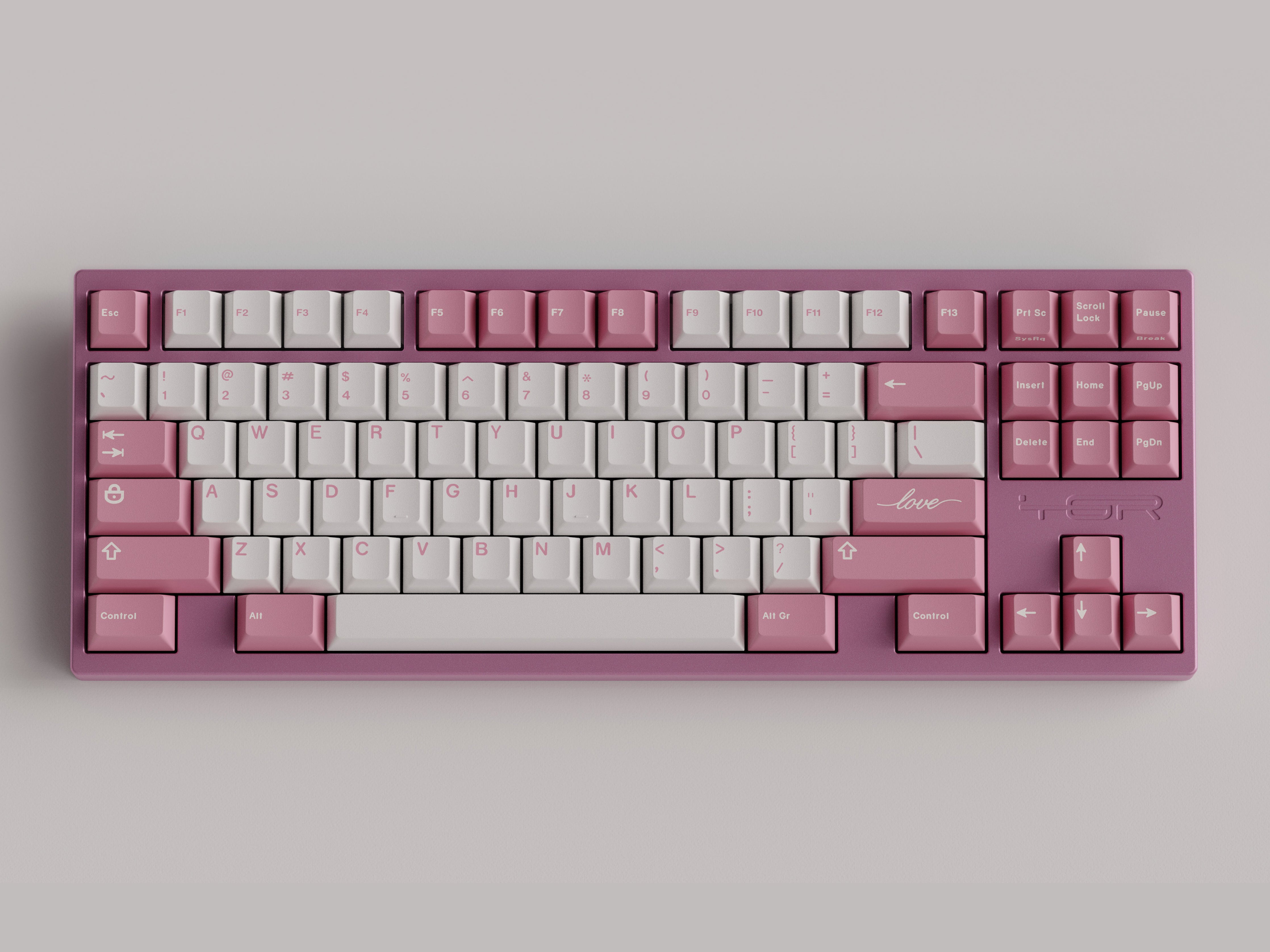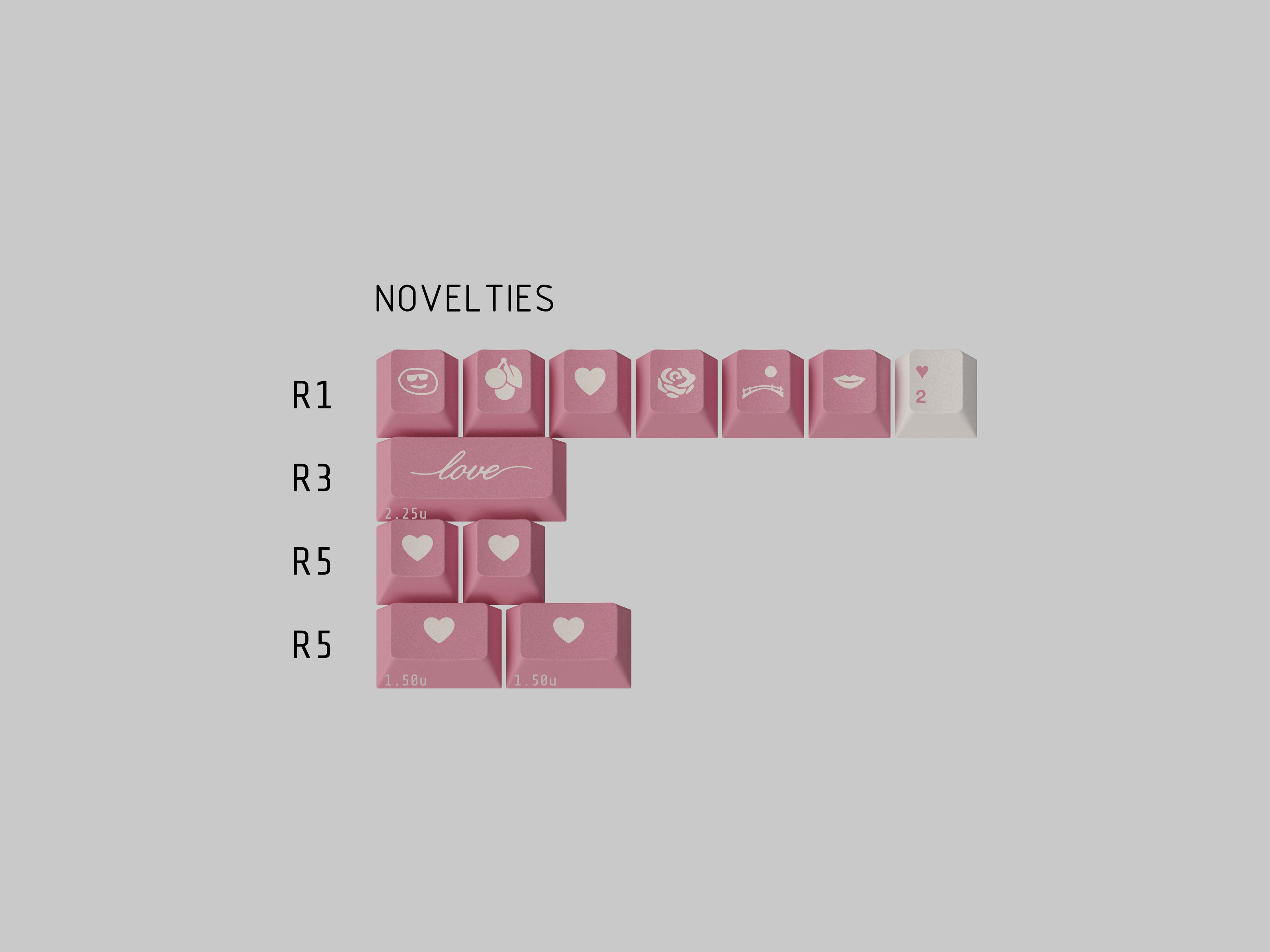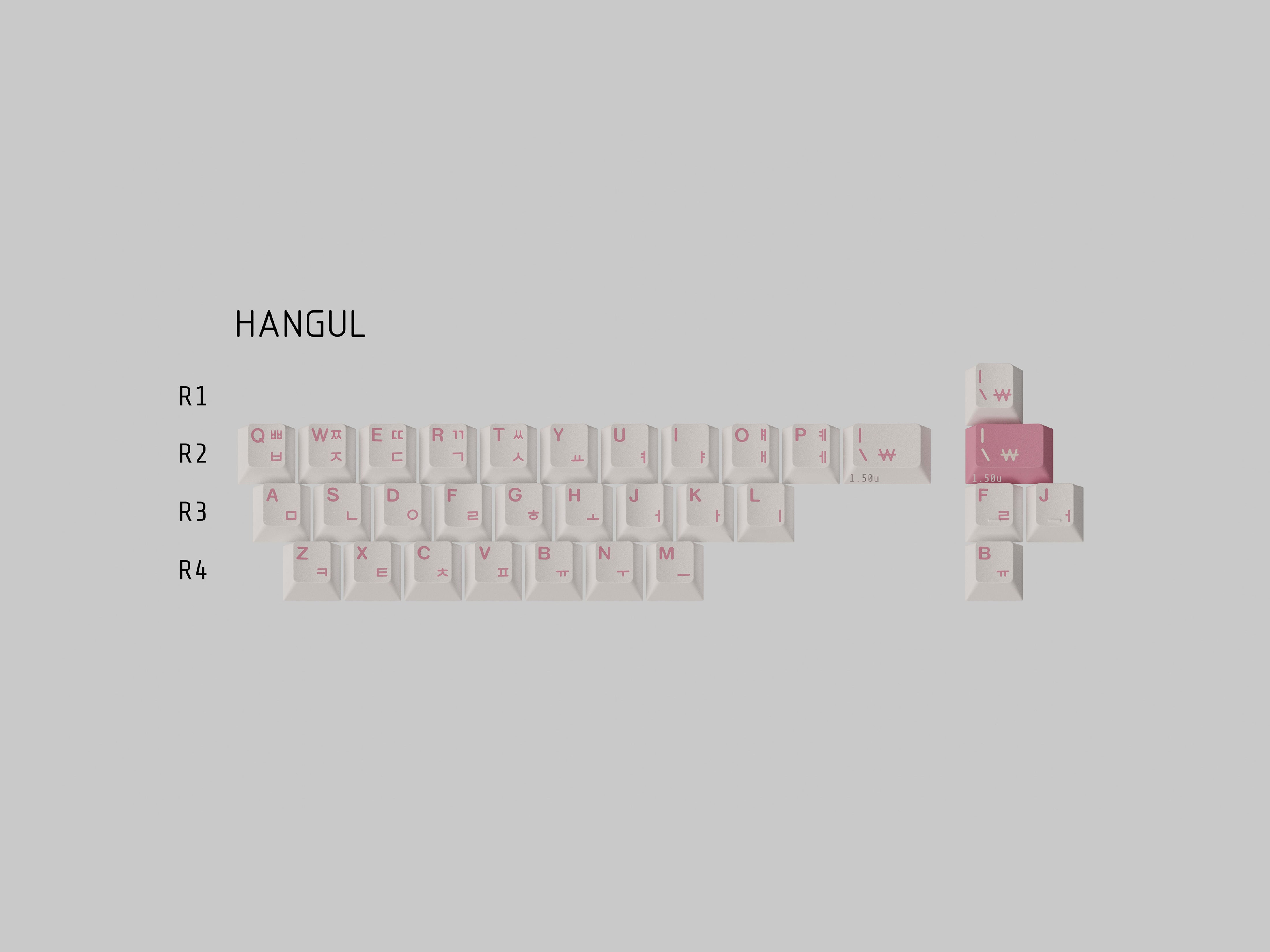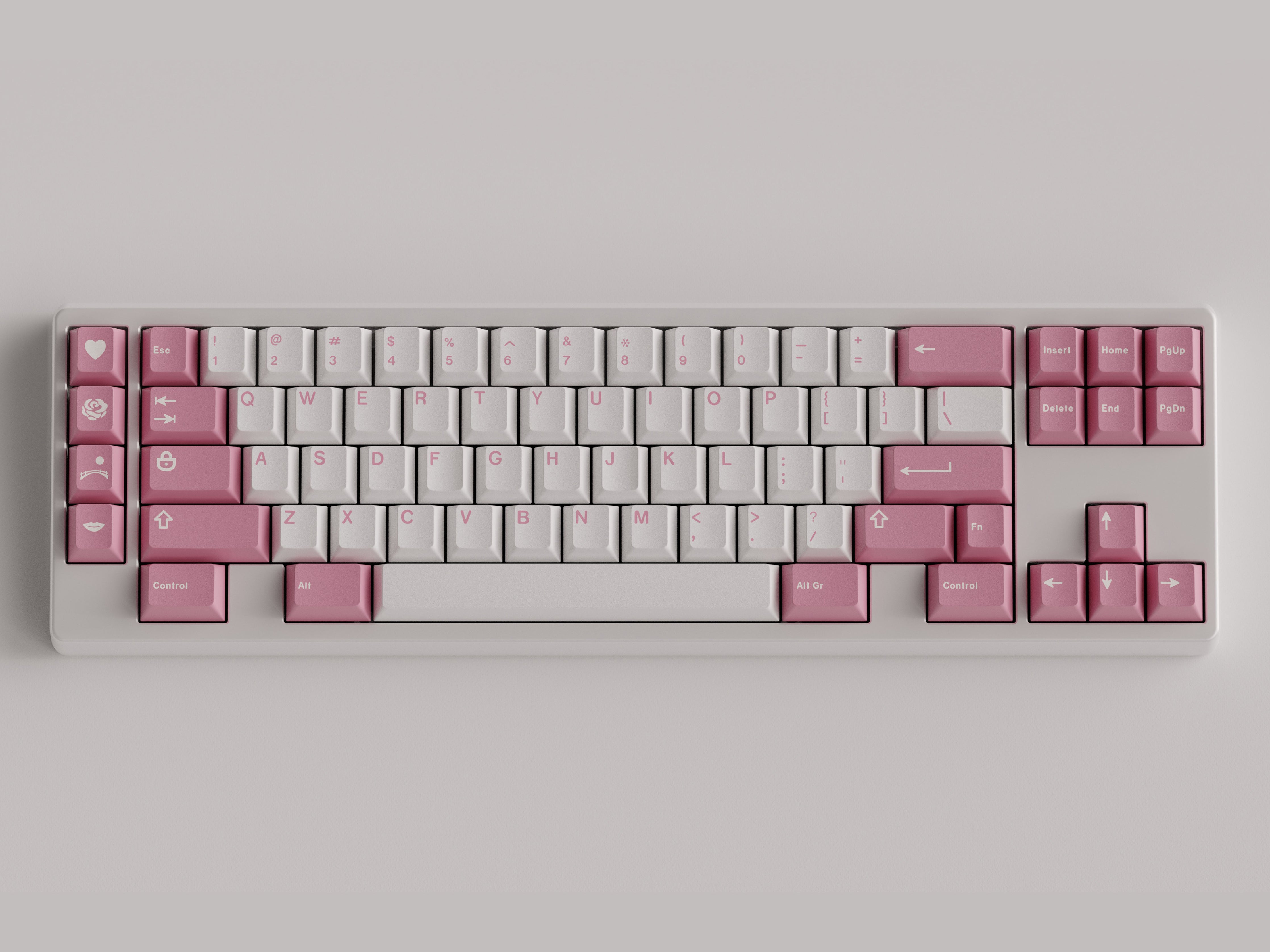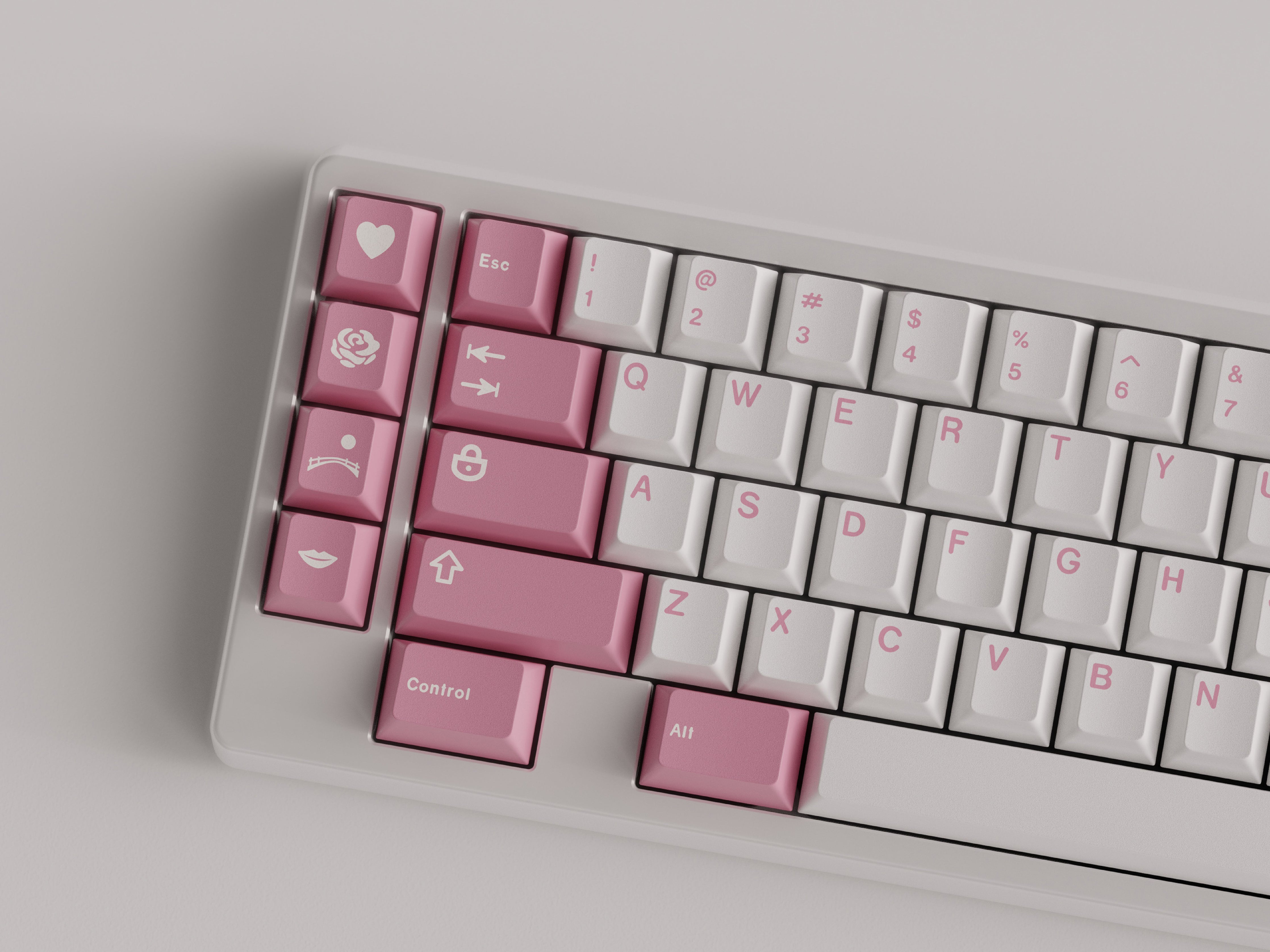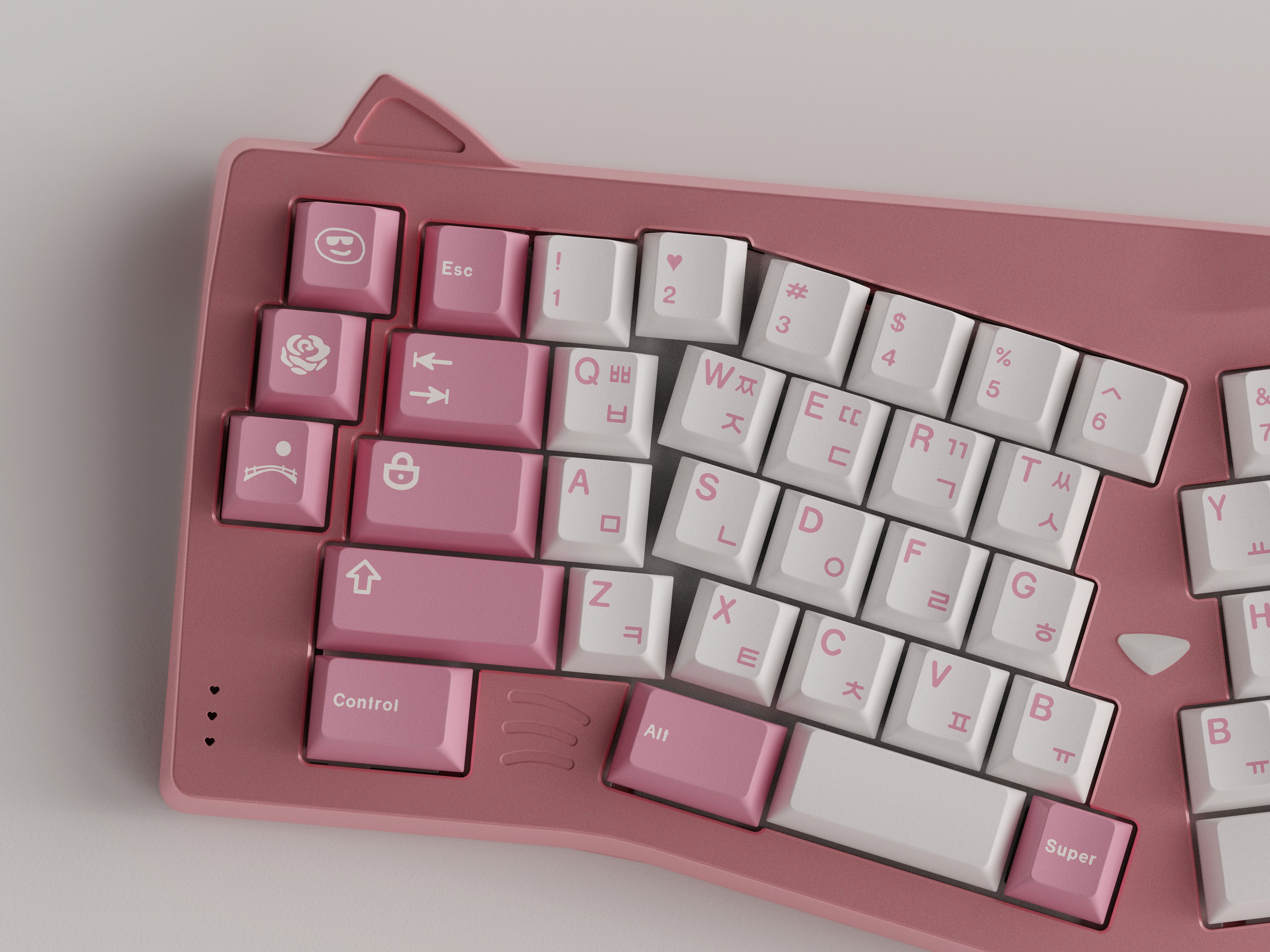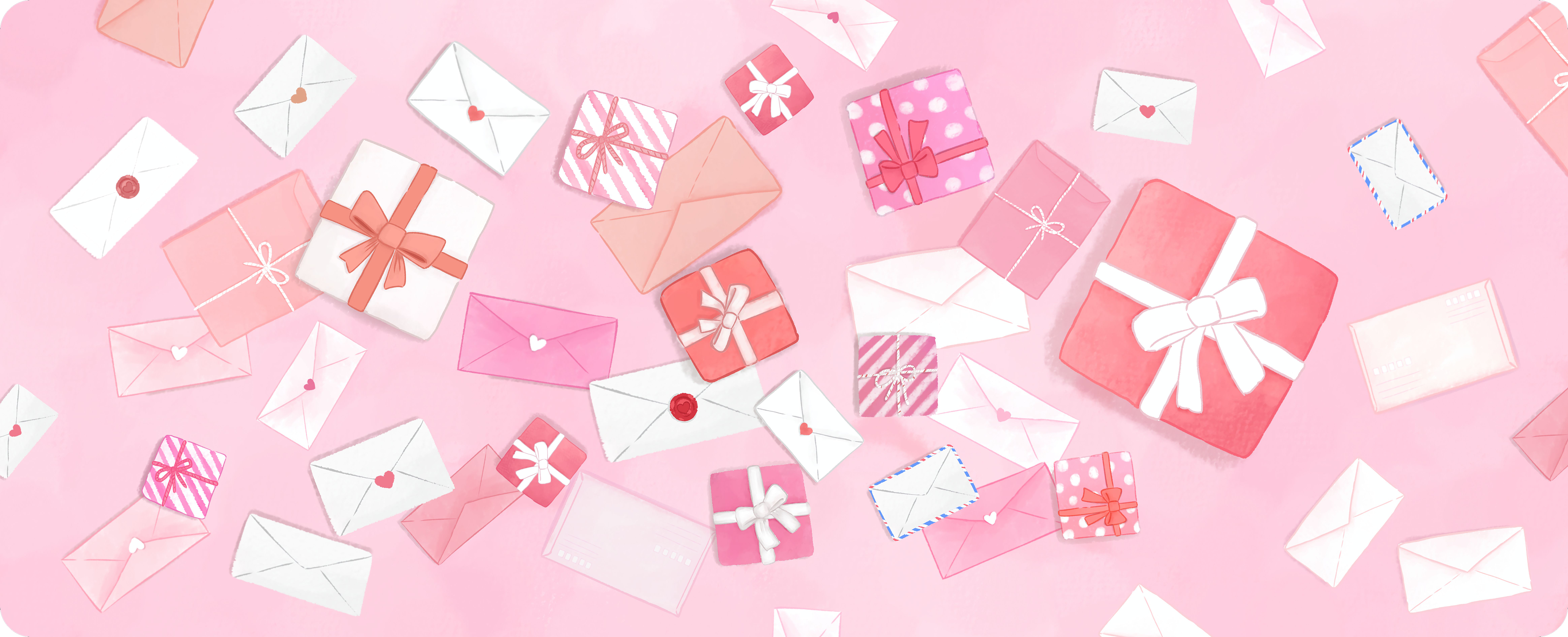 First 48 Hours: Use SINGLESDAY for $5 off of Base Kits!
GMK Beloved is a reboot of the 6(7?) year old set, GMK KA2017, with some considerations made for the modern day. 
To date, GMK KA2017 has not had a rerun, so with permission from the original designers, mcmcmc has partnered up with community vendors for a reissue of this classic Valentine's set, introducing R5 to the base kit while retaining the set's striking custom pinks.

Manufactured by GMK with high-quality double-shot ABS, this 139-key Base Kit, Beloved can comfortably fit many popular layouts such as 65%, TKL, 1800, Full-size and more.
The Novelties Kit comes with all of the novelties originally in the 2017 set, now updated to use R5. New to the set is the addition of a Hangul add-on kit. Truthfully, mcmcmc just liked how it looked.
Profile: Cherry

Row Layout: 1-1-2-3-4-5
Material: ABS
Manufacturing Process: Double-shot injection molding
Custom colors will match that of GMK KA2017.

Deskmat dimensions: 394 x 160 mm
Estimated Shipping Time: May-June 2024