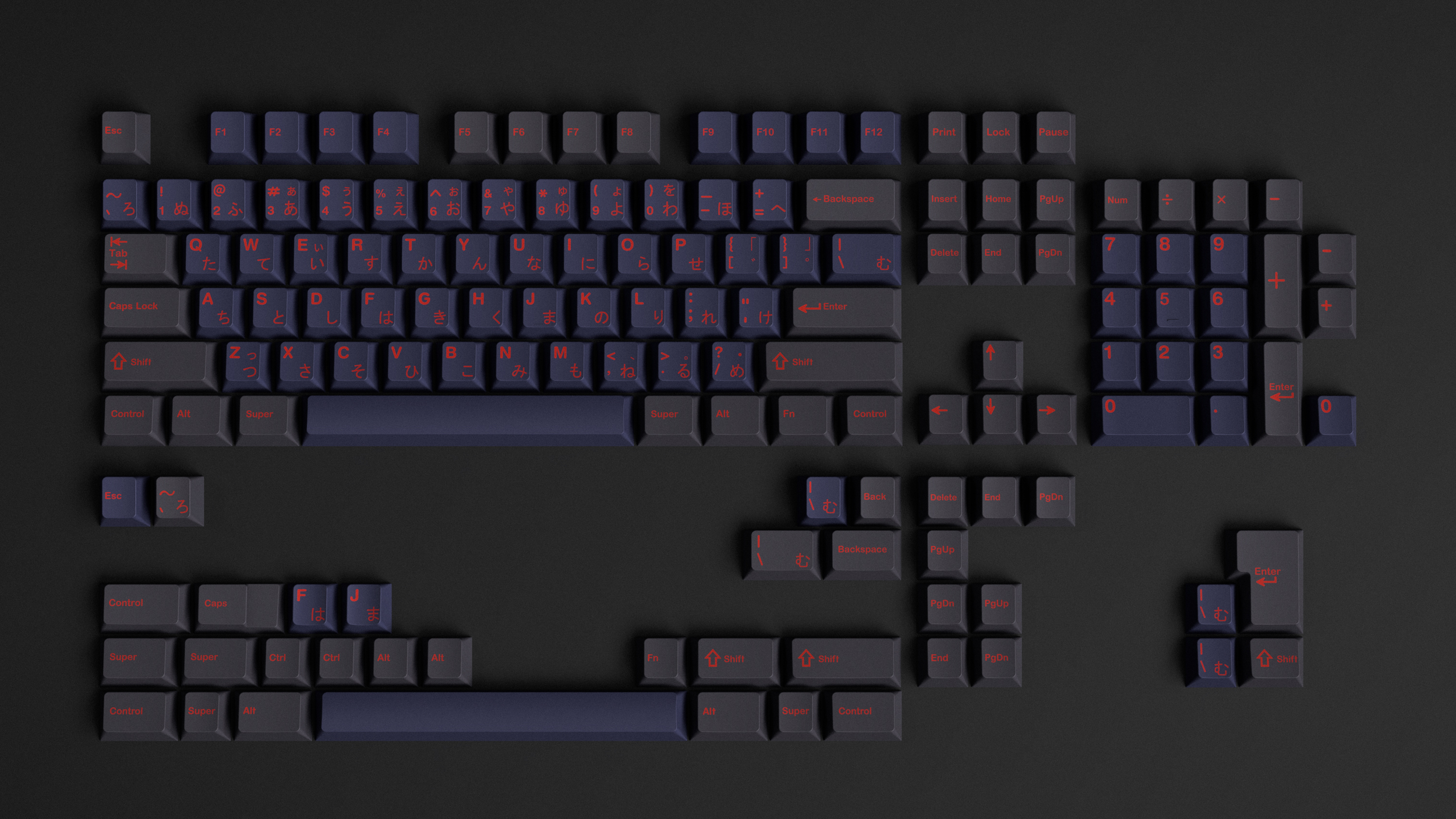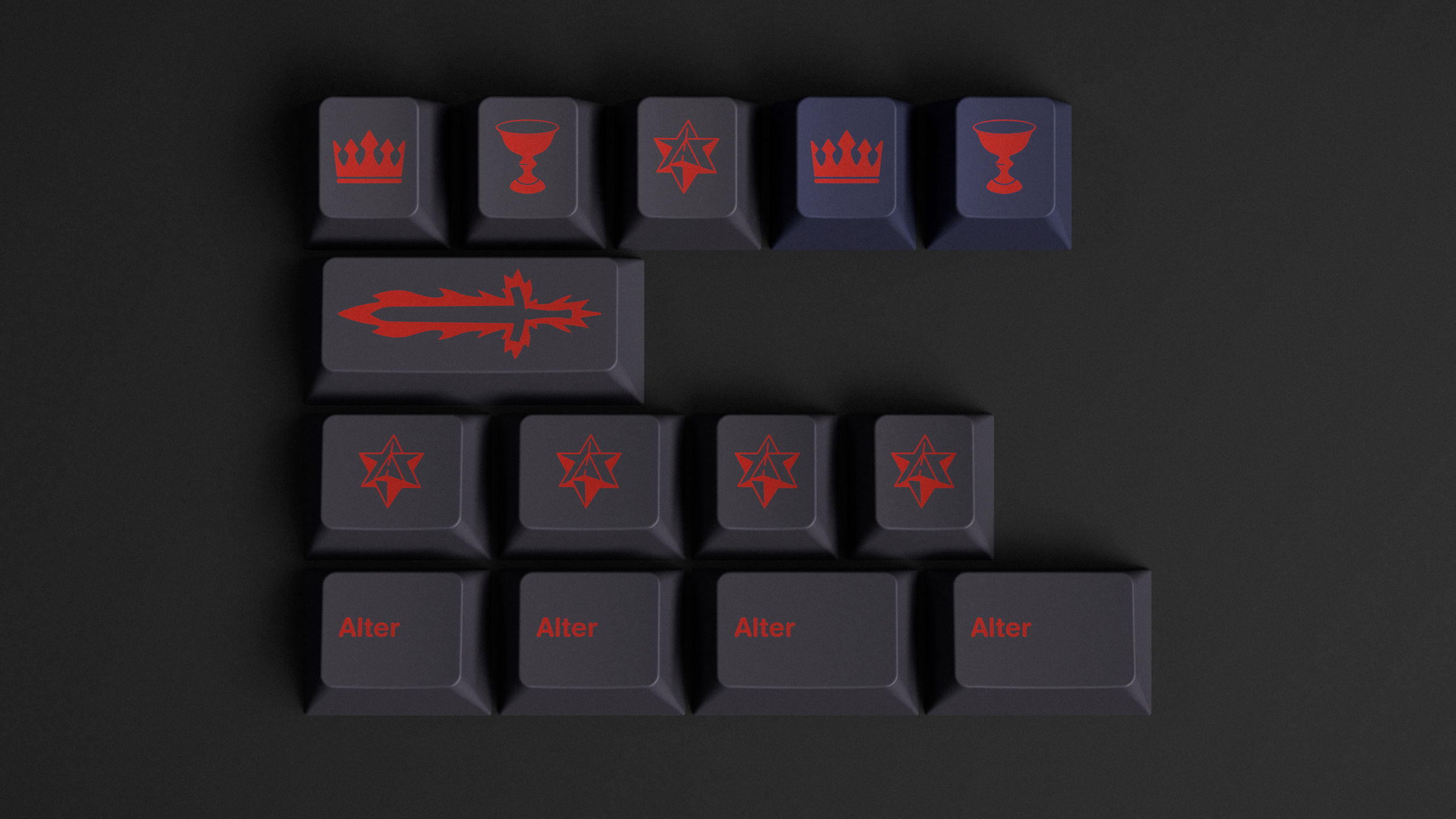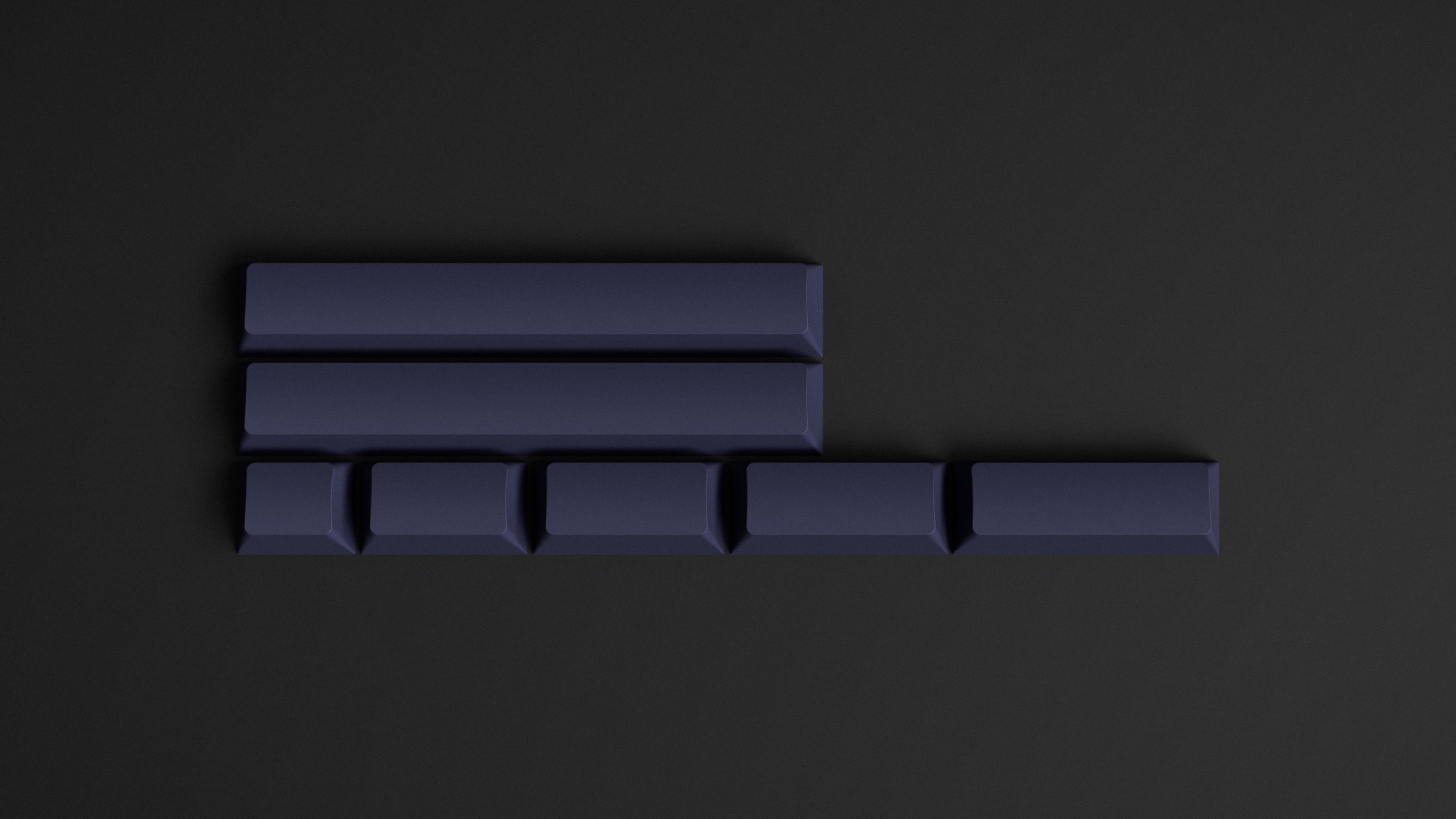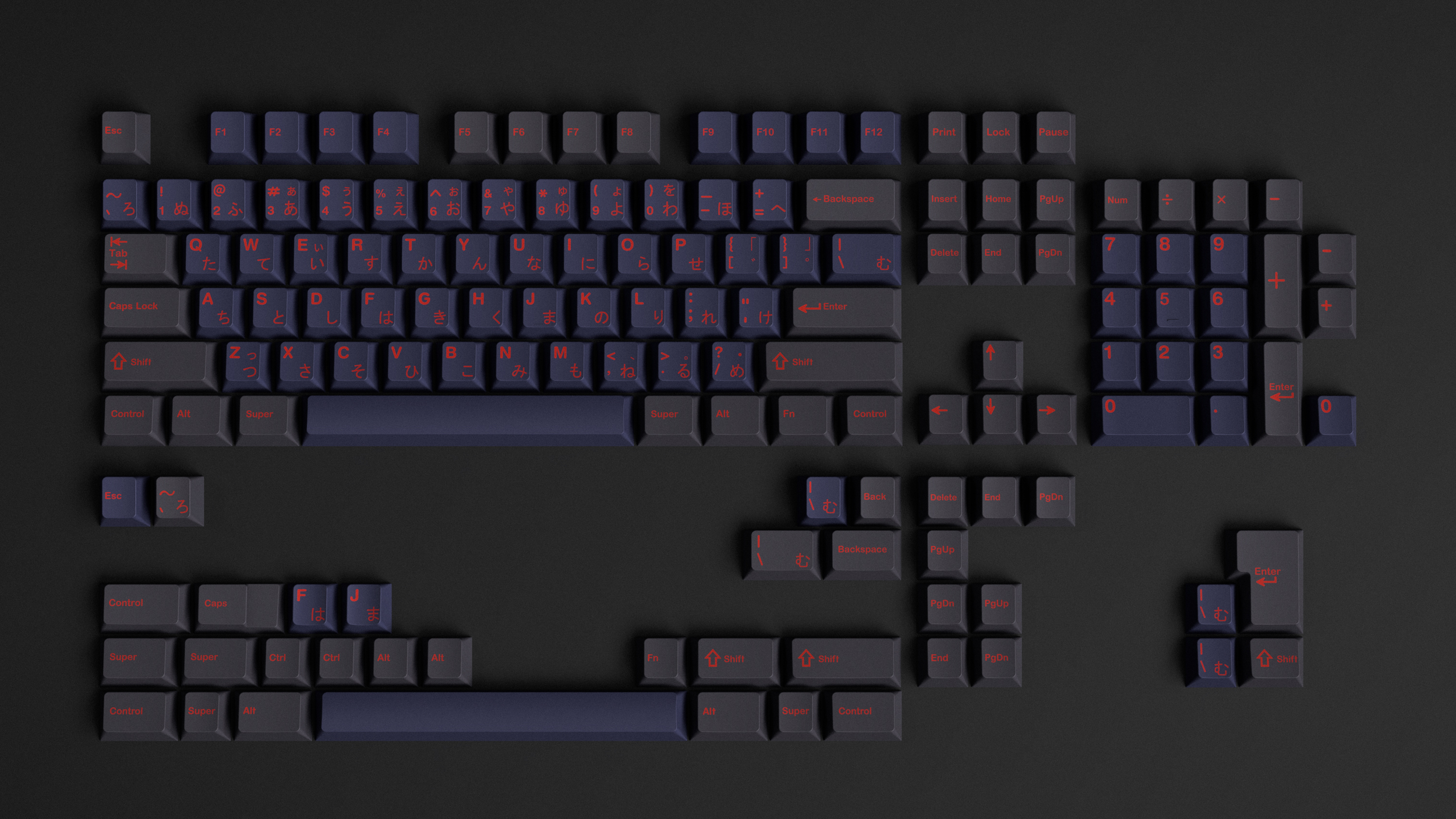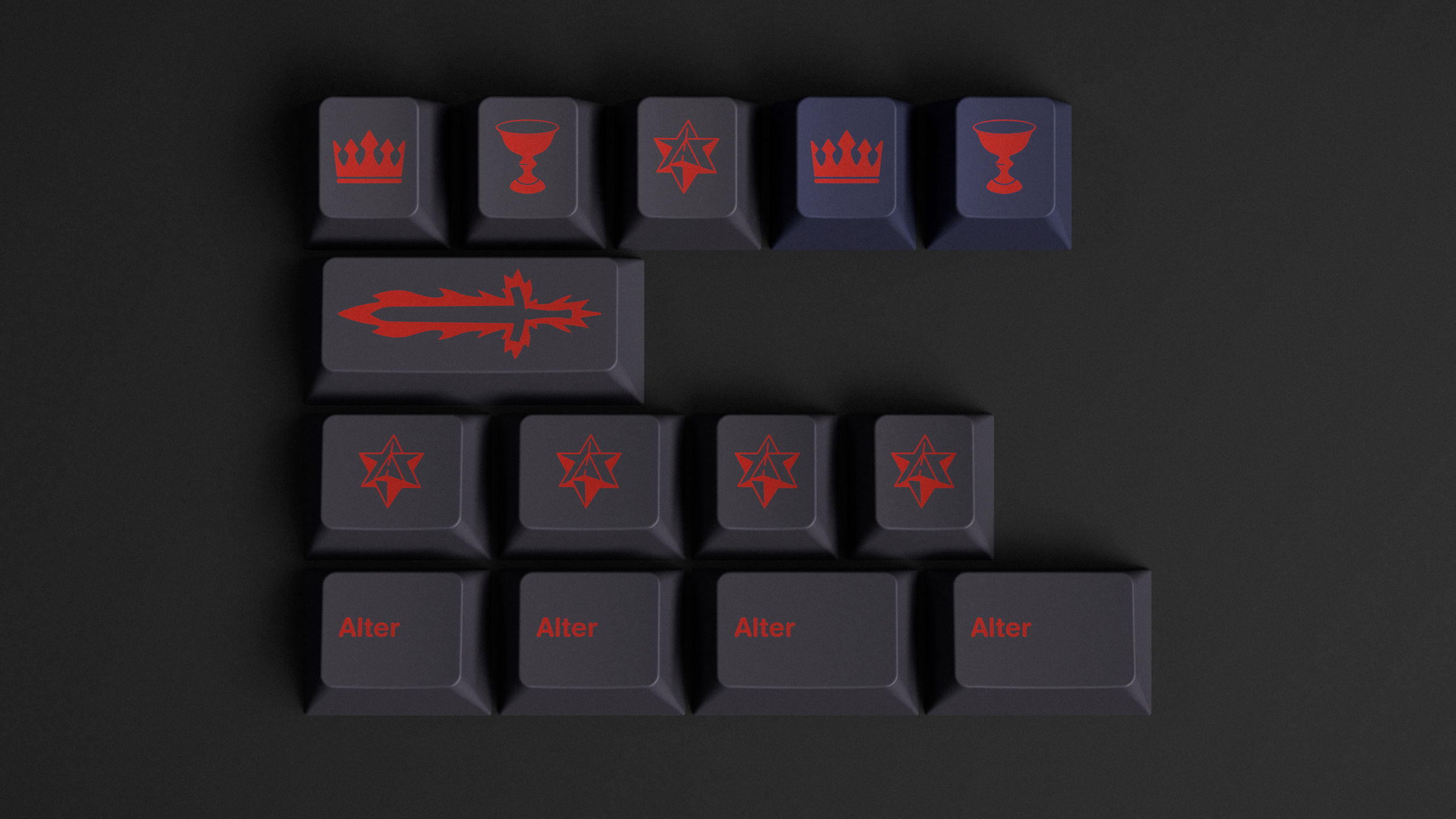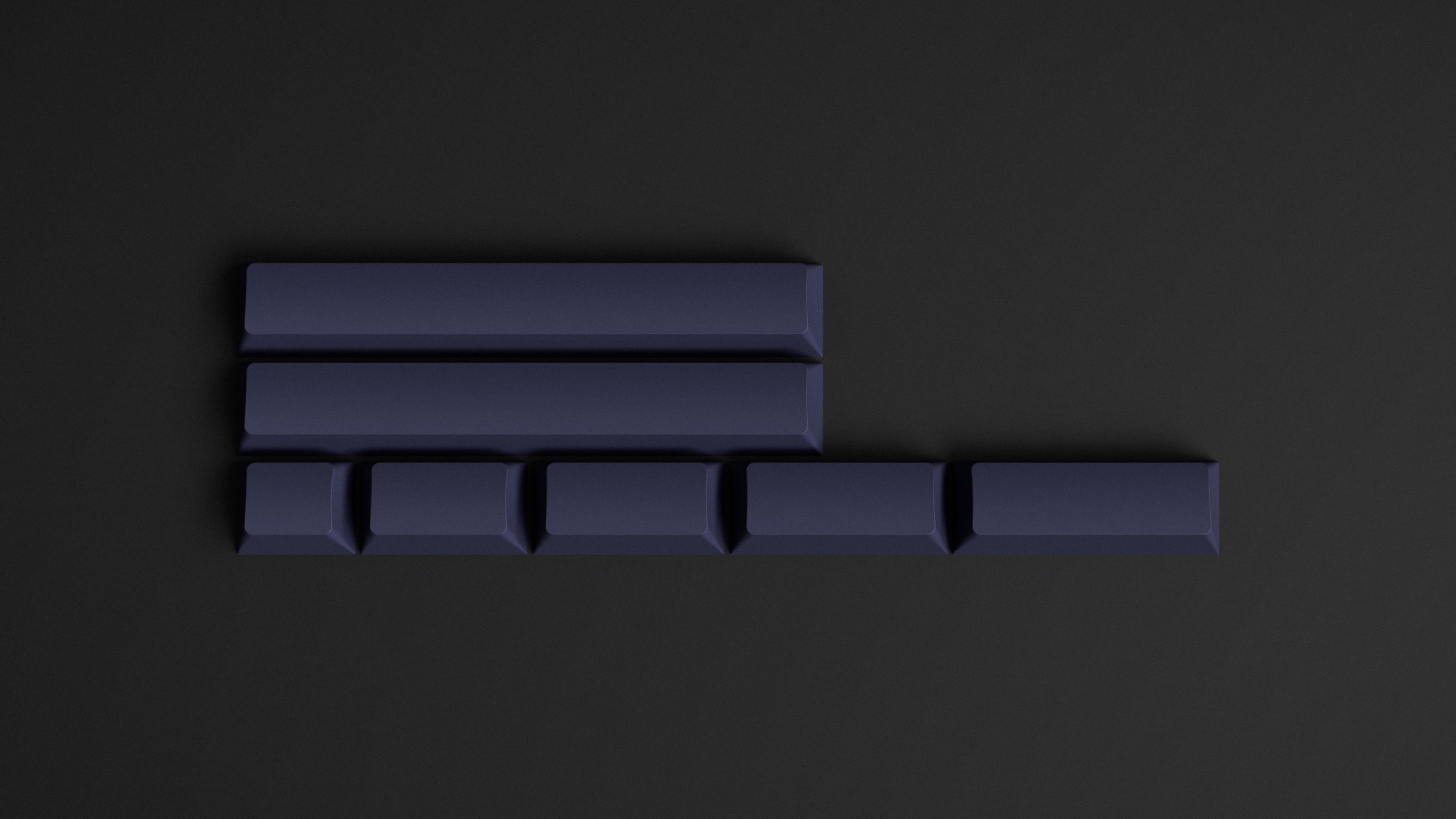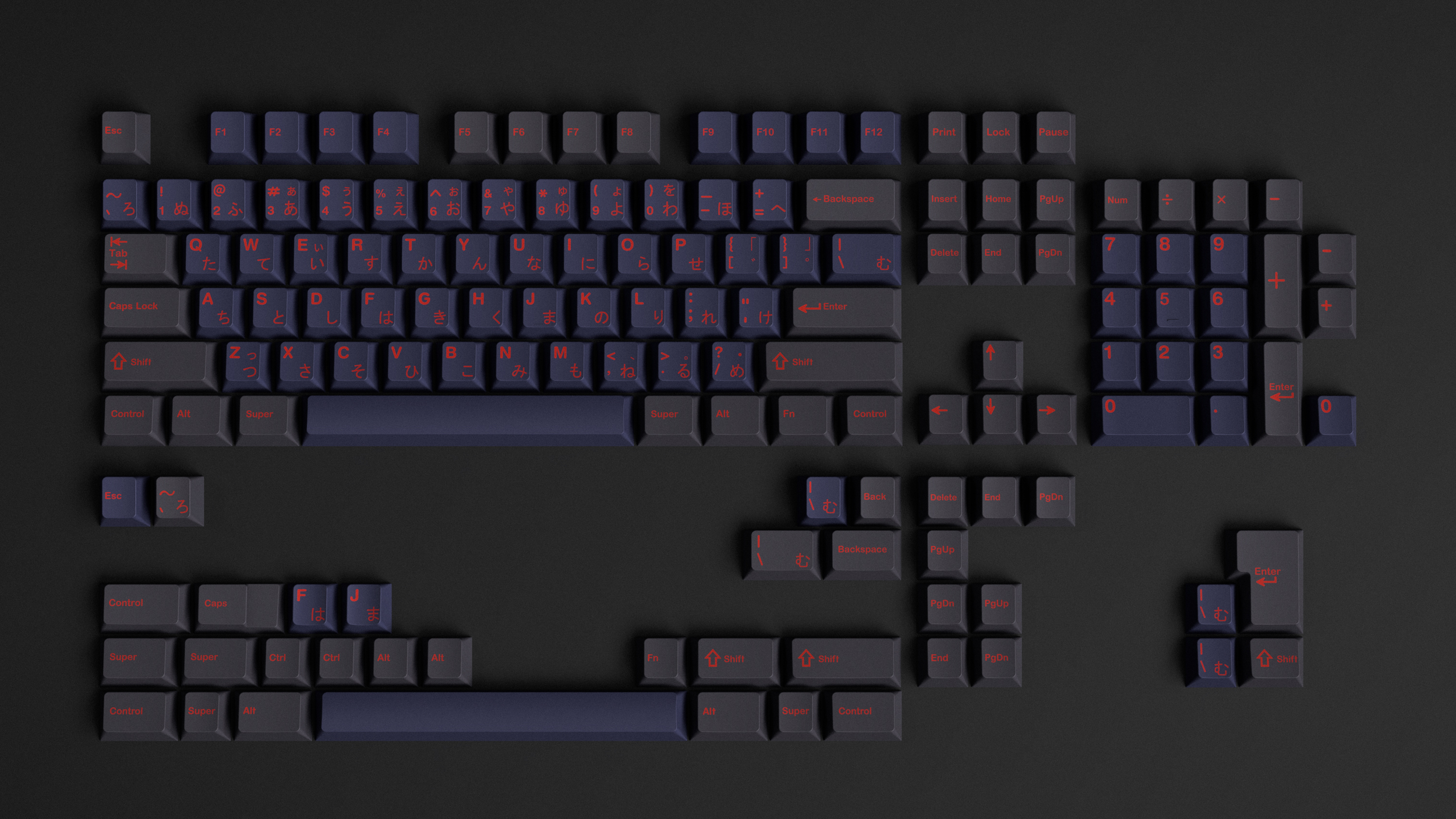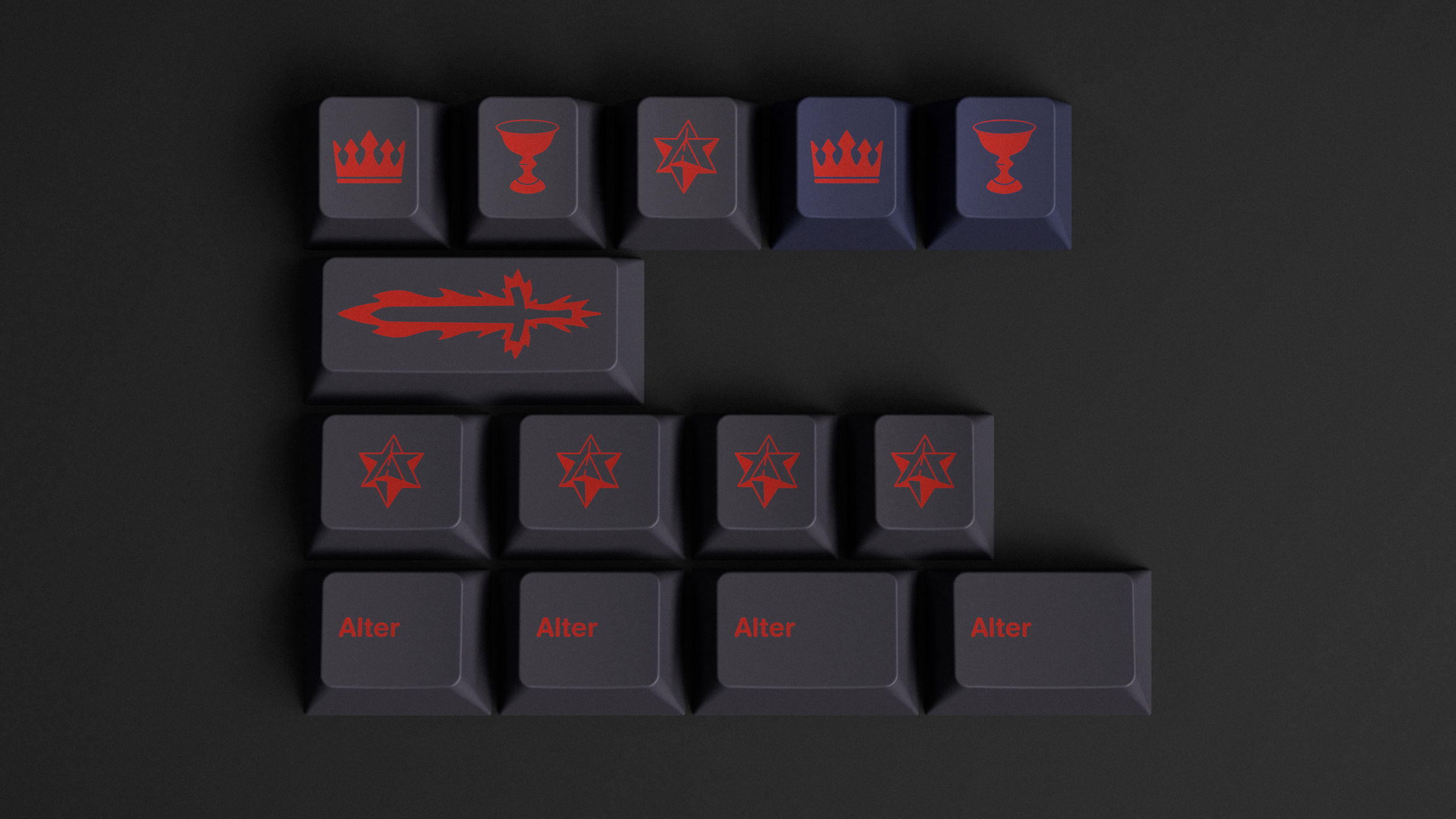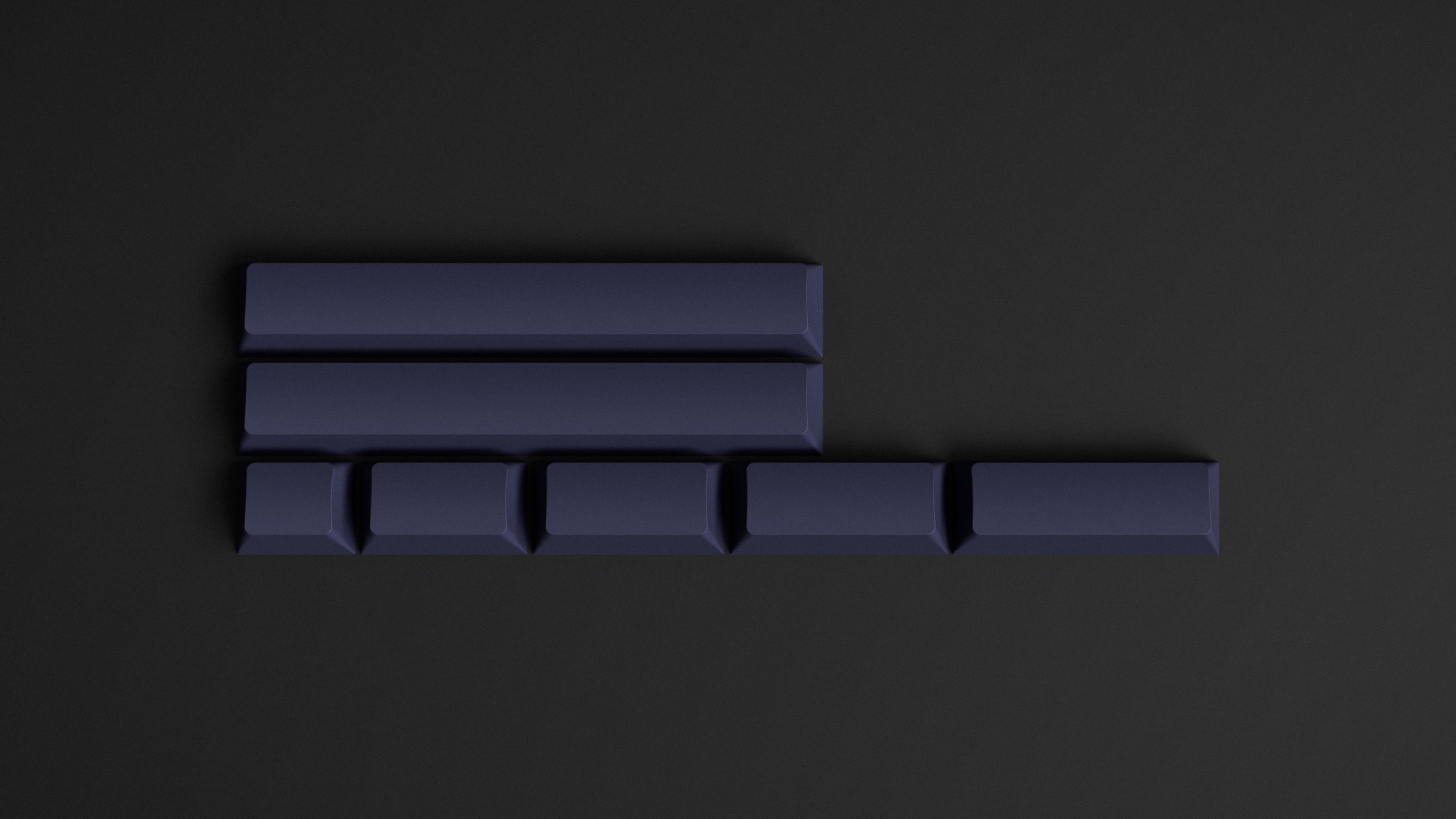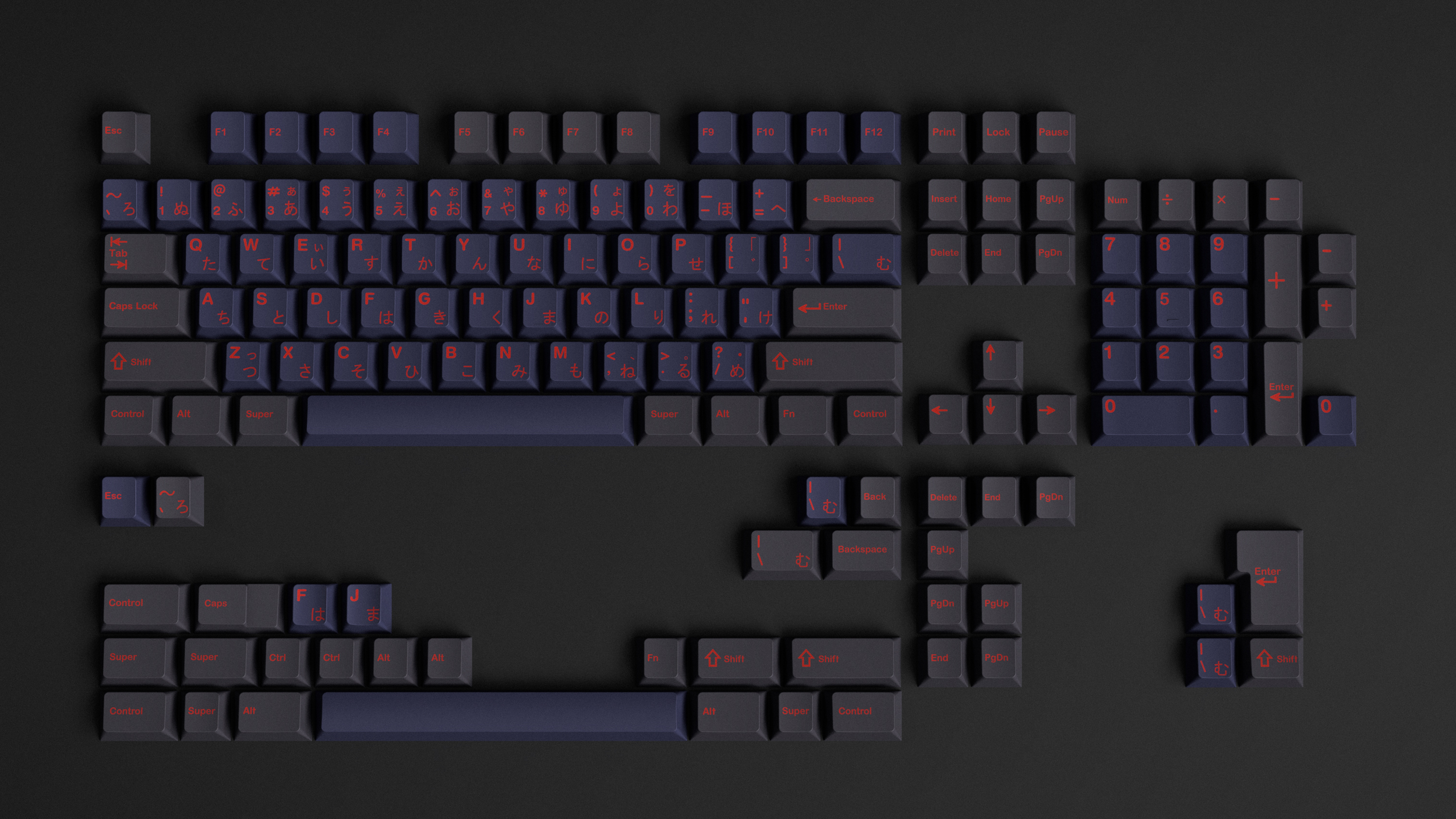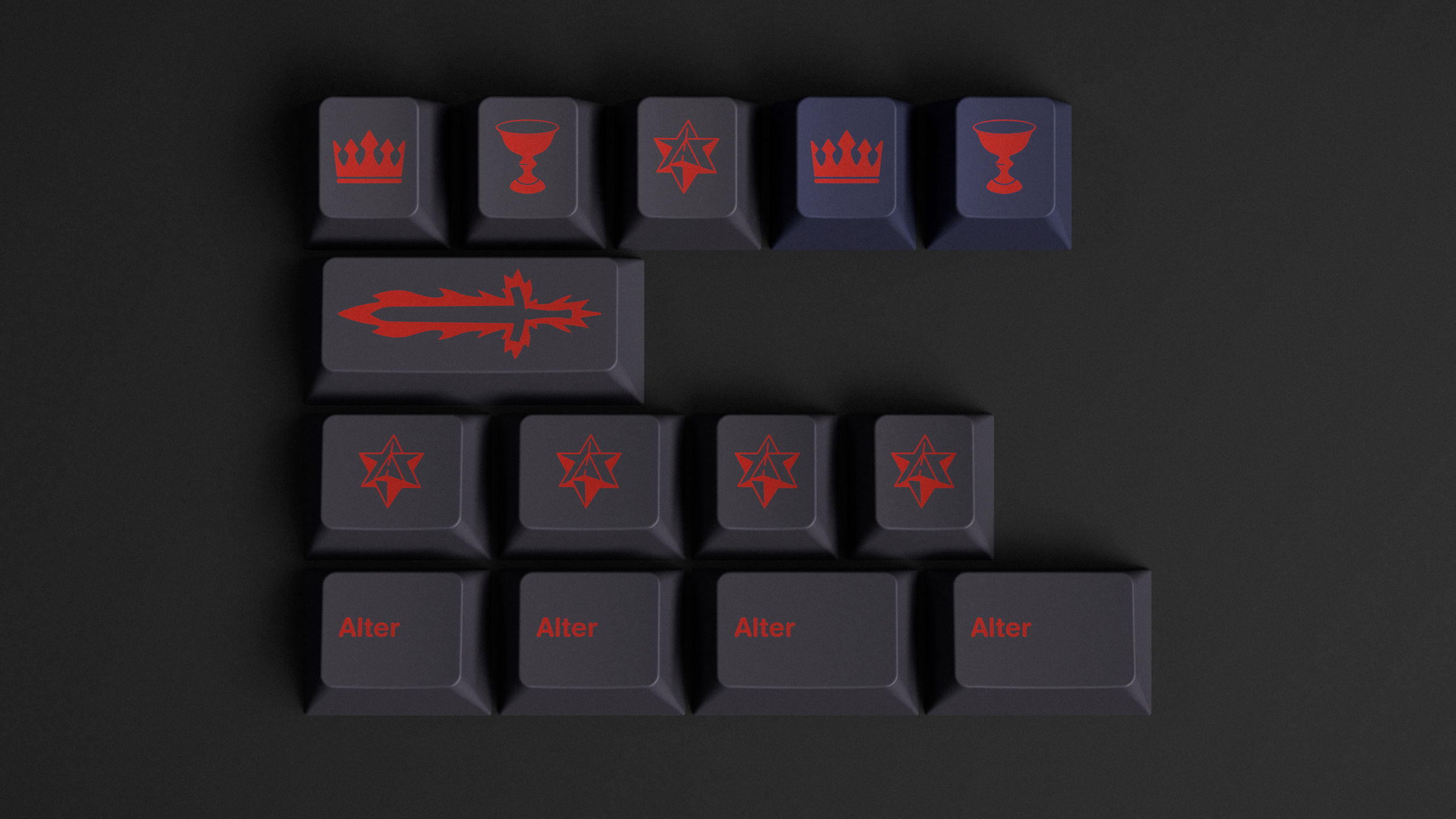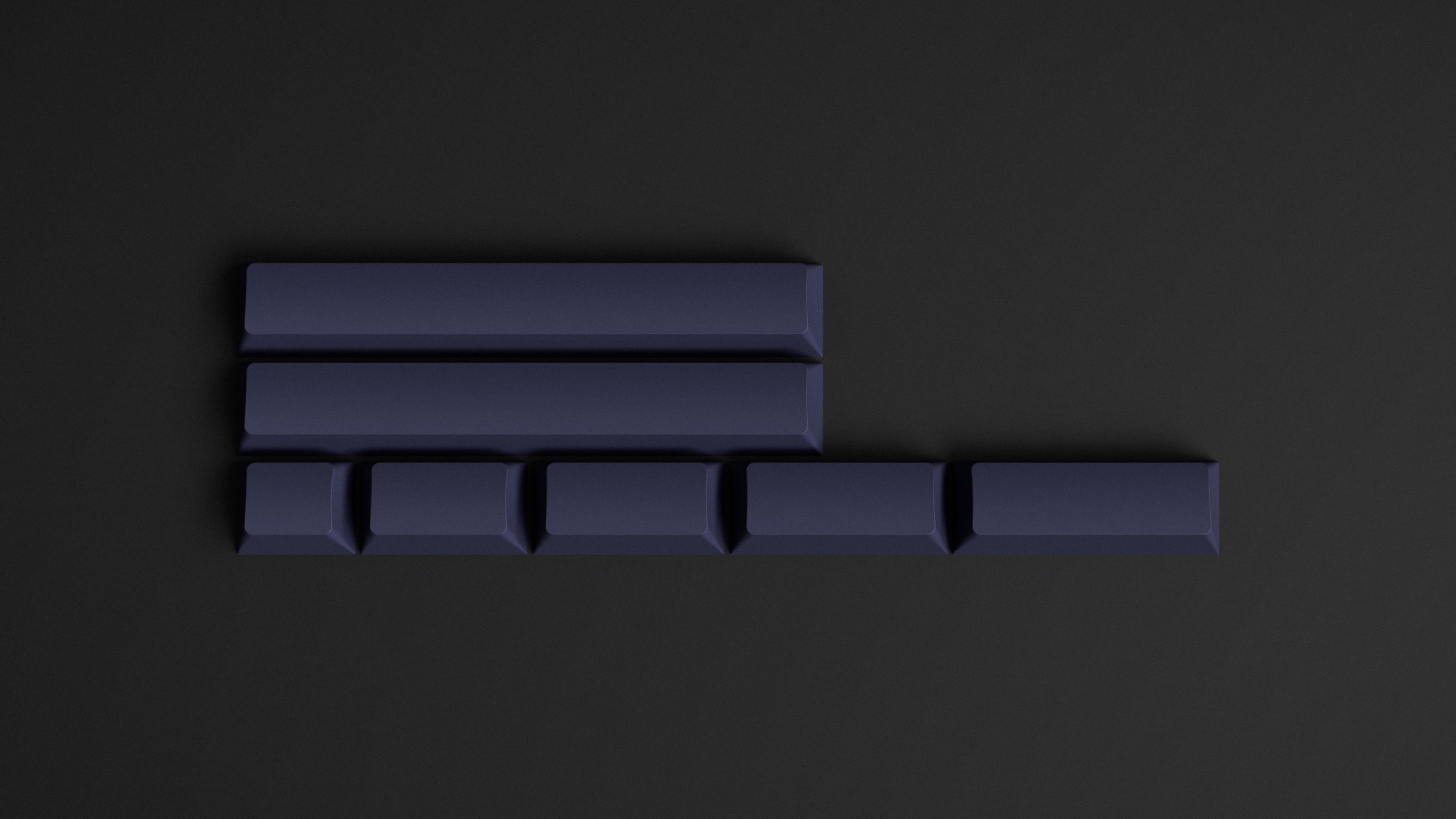 GB HAS ENDED - THIS PAGE IS OPEN FOR ARCHIVAL PURPOSES - A RERUN WILL NOT BE FORTHCOMING

GMK Alter is a set inspired by the character Saber Alter from TYPE-MOON's Fate media franchise. The dark blue and gray hues contrasted on a bright red take their inspritations from Excalibur Morgan. The base set features 145 keys, to support a variety of layouts.
The novelties kit features 14 keys, featuring treasures fit for a corrupted king. An additional 7-key spacebar kit is also available, for those who want them.

This set was designed by geekhack community member Sifo. For more information, please refer to the geekhack thread: https://geekhack.org/index.php?topic=103138.0