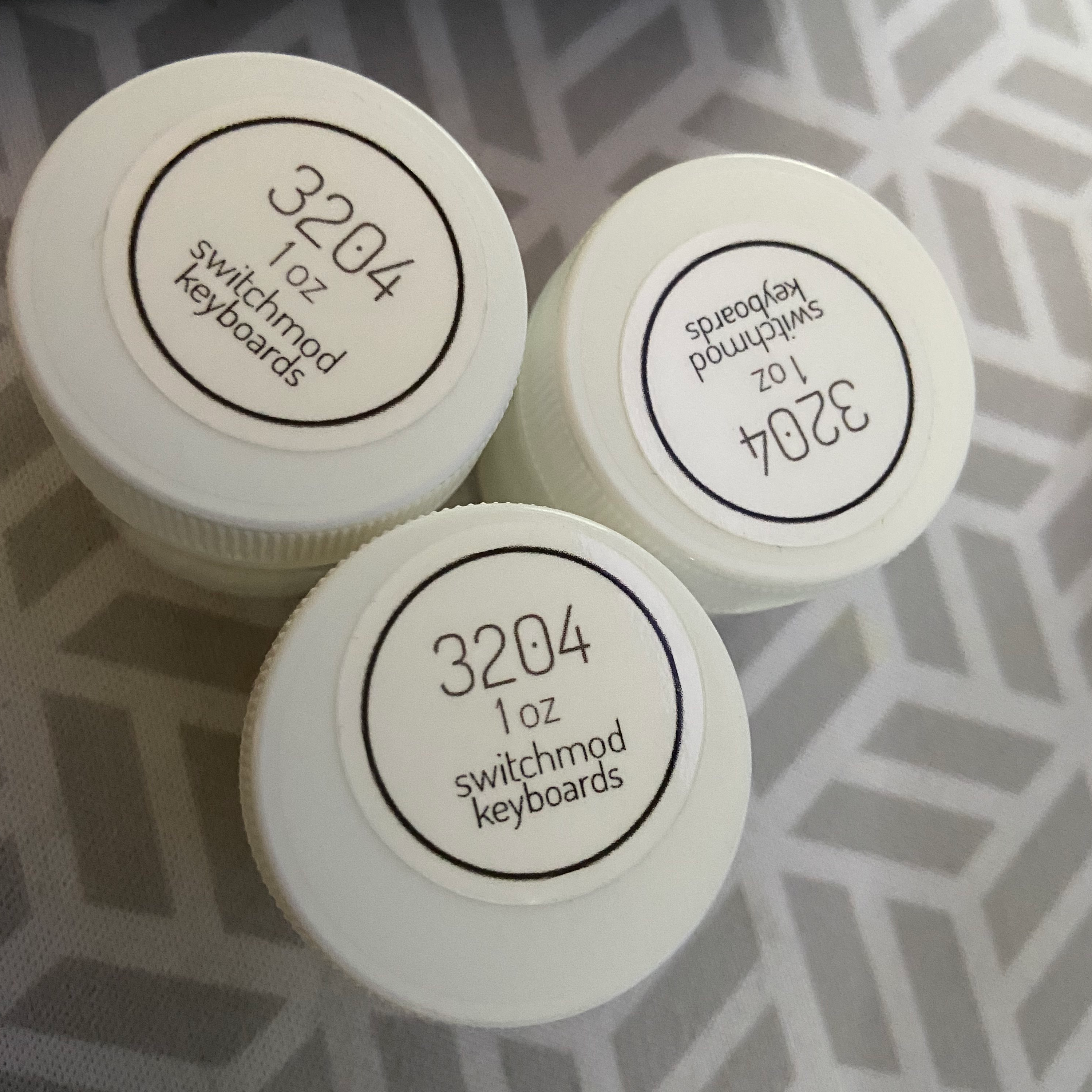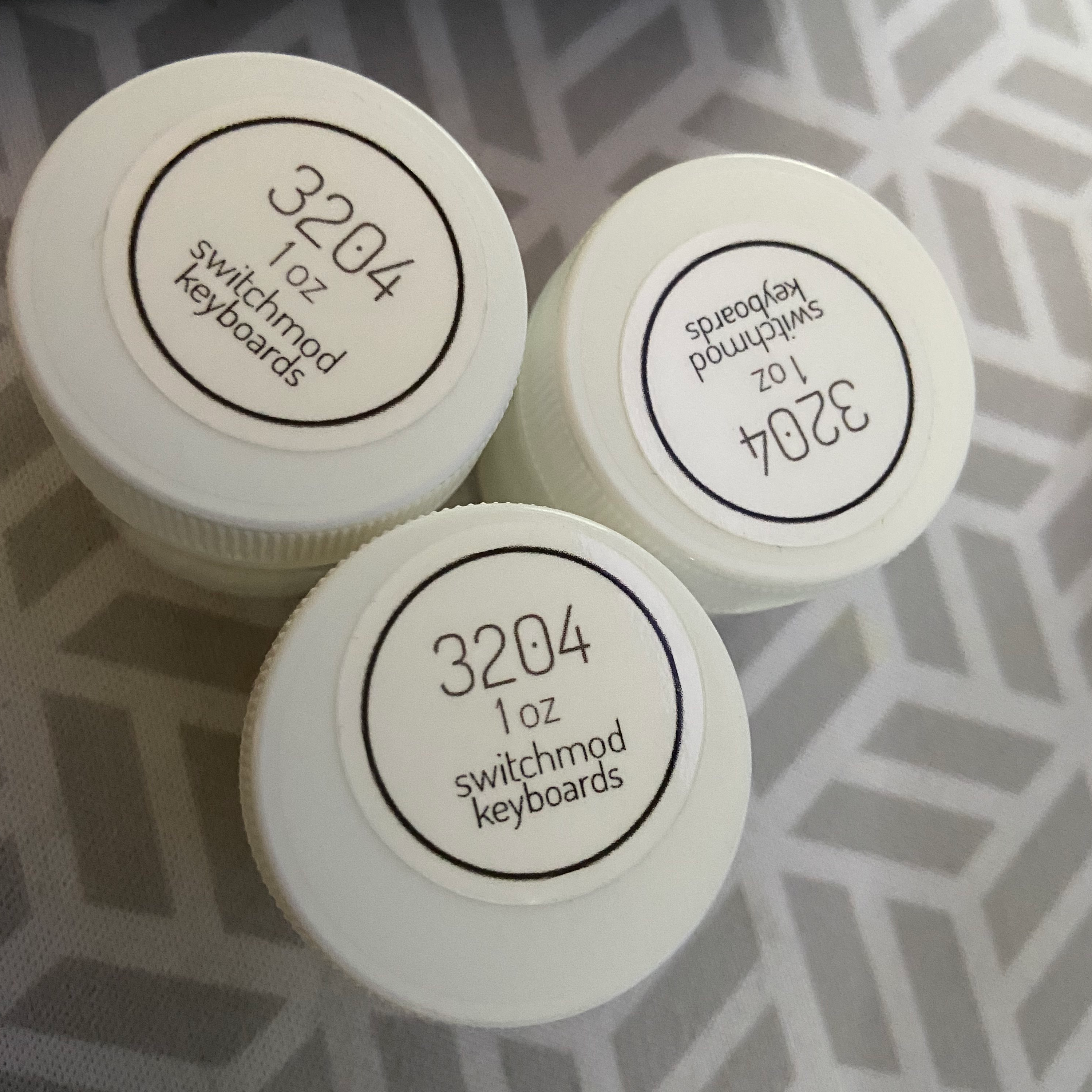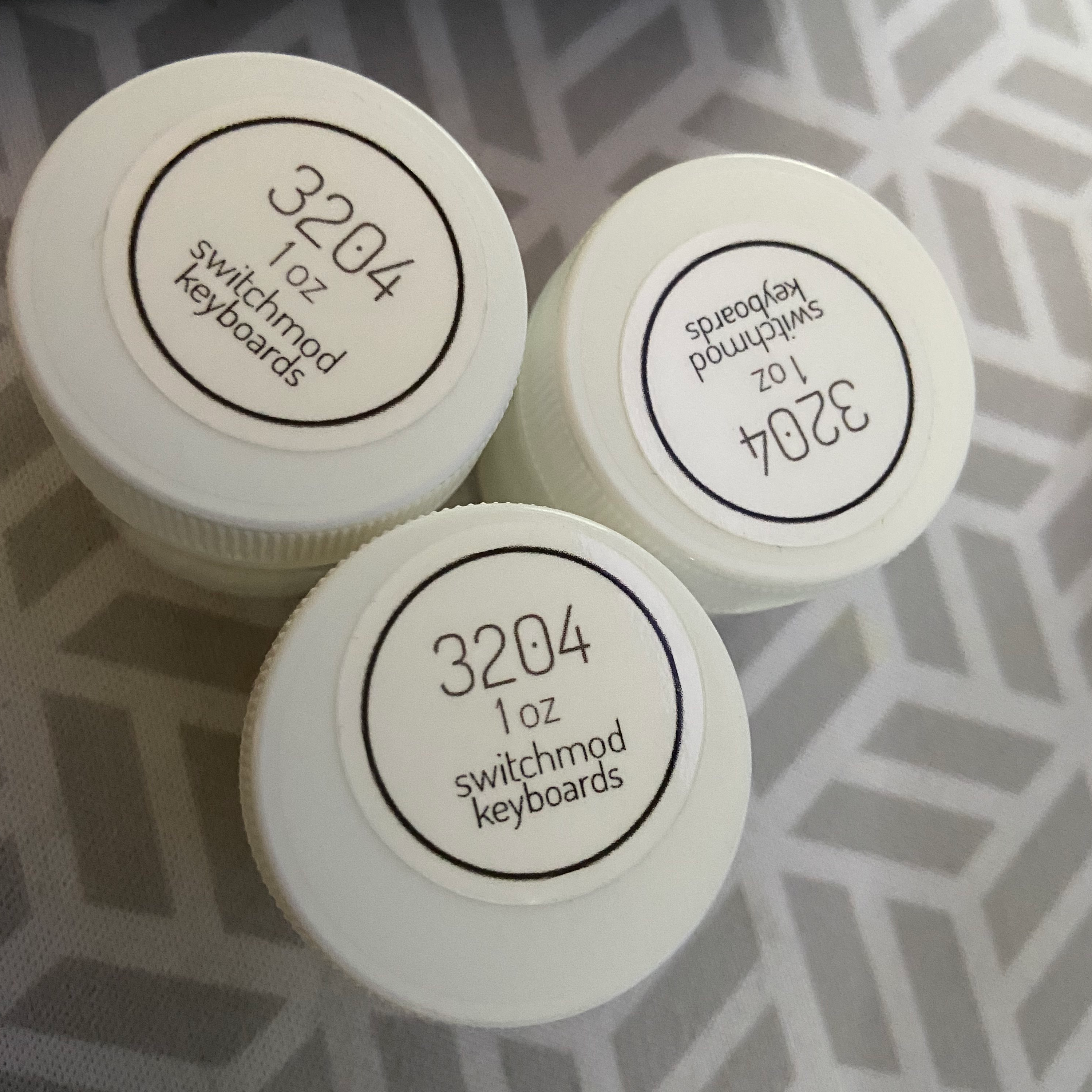 3mL Tribosys 3204 Switch Lubricant
Lubricant and springs ship from a different address than all other switchmod keyboards products, combining them with any product will result in a partial refund.
(NOTE: Jar labels say '1oz'. This is incorrect, they are in fact 3ml as listed here.)
Tribosys 3204 is a Grade 0 Lubricant produced by the chemical company Miller-Stephenson in a collaboration with Hunger Work Studio and Switchmod Keyboards. It is intended as a general purpose, mid-thickness switch lubricant. Tribosys 3204 is a semifluid grease, retaining the desirable qualities of popular lubricant blends in the community while being much more stable due to not being two different substances.

This lubricant has an indefinite shelf life.

Each jar of lubricant contains 3mL of Tribosys 3204. 3mL of lubricant is enough to cover ~250 switches. You will easily be able to cover more if your technique is consistent.
 Subjective Quantification (compare with other lubes pages)
Data/Safety Sheets available upon request.
Included:
1x 3mL Tribosys 3204 Switch Lubricant